From R.K.'s Corner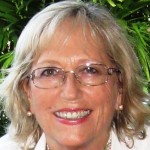 For many, the thought Missionary evokes images of either a person who is a bit weird, unusual, or perhaps somewhat super-human.  That is not quite right!  The simple truth is that God calls and equips very normal, ordinary people to do extraordinary things in this world for Him and His Kingdom!
Jeanette Felix is such a person. Steve and I just spent a couple of days with her as she stopped over on her flight from New York City to Haiti.  A farm girl from Pennsylvania, later nurse in New York City, Jeanette was led to identify with and serve the families in the remote mountains of Haiti, one of the most impoverished rural areas of the world.
Forty years ago, shortly after I first arrived in the States, I was introduced to Jeanette and her family through a girlfriend in NYC. We visited the farm of her parents and received warm hospitality, and I was received into their circle of friends.  Since then, I have had the privilege of watching Jeanette's  journey of faith as she passionately embraced the mission she was called to fulfill – and continues to find ways to serve the people in her care.  While with us, I asked Jeanette to write her story which I have included in this month's Bridge Report.  I trust it will be an inspiration and encouragement for you to reach higher up and further in faith – expecting the extraordinary from God in your life!
Please pray for the Felix family, their mission and the families, students and staff of the school. If you want to help sponsor the students and staff at Children in Need Haitian Project  via this website, click on the DONATE button above, follow instructions and mark your contribution Haiti Outreach.  Thank you!
A Missionary's Journey – My Story
"The Spirit of the Lord God is upon me, because the Lord has anointed me to preach good tidings to the poor; He has sent me to heal the brokenhearted, to proclaim liberty to the captives, and the opening of the prison to those who are bound; to proclaim the acceptable year of the Lord, and the day of vengeance of our God; to comfort all who mourn, to console those who mourn in Zion, to give them beauty for ashes, the oil of joy for mourning, the garment of Praise for the spirit of heaviness; that they may be called trees of righteousness, the planting of the Lord, that He may be glorified." Is. 61:1-3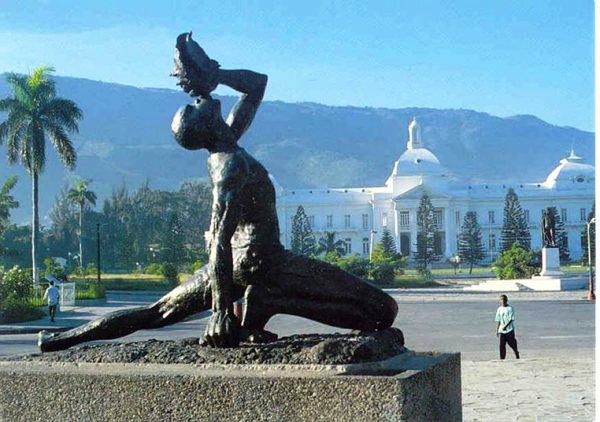 The above quote from the Bible is one of my favorite, as it expresses the mission God has given me for the nation of Haiti and the Haitian people!  My background, however, is very different from that of the people I serve!  I was born and grew up in the beautiful rural part of Lancaster, Pennsylvania.  My father was a dairy farmer. I was the proverbial tomboy who loved to work alongside of him in the field and with the cows in the barn.  My parents were God–fearing people for whom the Bible was central in their lives, so we learned from an early age to embrace faith and trust in the Lord.  We regularly attended the local Mennonite church.  After finishing high school, I went to nursing school, hoping that skill would be useful in helping people in need.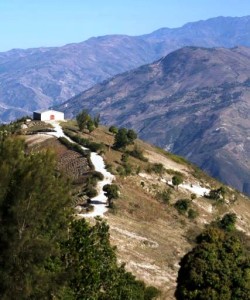 At 25, I was invited to go to Haiti as a volunteer with a team from the States to help build a medical program for an orphanage there.  The goal of the team was to help co-ordinate a Haitian team who would establish a clinic in the rural part of the mountains, a couple of hours drive south-east of the capital Port-au-Prince. I had decided to give three months to the program — I actually ended up staying for three and a half years!  I had fallen in love with Haiti, and especially enjoyed the children.  I was impressed by the people's carefree, laid back way of life.  I found them open, warm, and hospitable. They took time to enjoy life and had time for each other!  There was something beautiful with the way they confronted life's difficulties using their well-known expression, "Pas de Problem" – ("no problem").
In 1982, I became ill in Haiti and had to return to the States.  I spent the next two decades working in a pediatric intensive care unit in New York City.  My love for Haiti and its people never left my heart and mind, so I was happy when a group of Haitians I had befriended in the mountains moved to the States and settled in New York.  I integrated into the Haitian community, again – this time in my own country!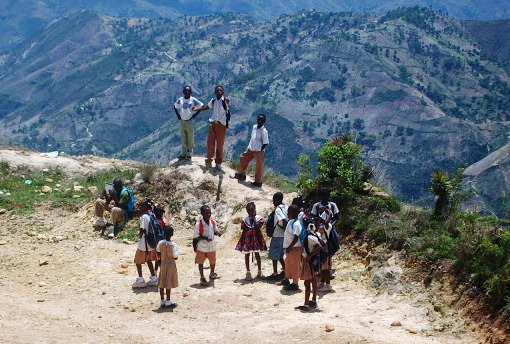 While in Haiti, I had also met my future husband, Chris, but at the time we were only casual friends.  After I returned home, we had not stayed in touch with each other, so when we years later reconnected in New York, Chris had already immigrated to the States and was working there.  We began spending time together and fell in love. Knowing that a bi-racial marriage would bring many unique challenges, we prayed about our future, and came to the same conclusion — we knew that God had brought us together and destined us to be husband and wife.  In 1994, we married.  We bought a home and settled in New York City.  God gave us a son who is a great source of joy and pride.  He finished high school this year and has just left home to go to college.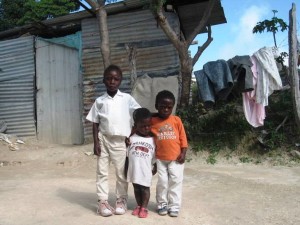 In 2004, after being away from Haiti for so many years, Chris and I decided to visit the island, again, this time as a family.  When we arrived in the picturesque mountains where I had lived and worked, I cried. I was heartbroken to realize that the beautiful Haiti I once knew had disappeared. The political instability and corruption among government officials and leaders affecting the population at large had caused devastation, even at the most fundamental level. The basic infrastructure — physical, social, and emotional, was gone from the Haitian society. The streets were no longer safe; education was only for the few well-to do who could afford to pay, and jobs were practically non-existent.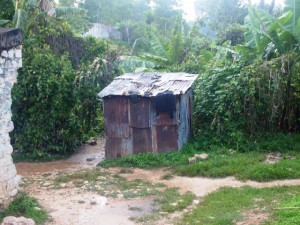 Everything was dirty and filthy, impoverished and deprived.  Instead of the joyous, open, carefree life I had experienced among people, there was now distrust, oppression, and heaviness of spirit.  When I looked into people's eyes, I saw hopelessness and despair.  They were not able to think beyond the survival of each day, so they had no vision for the future. I thought of the profound truth of Proverbs 29:18, "Where there is no vision, people perish, but happy is he (she) who keeps the law".  I felt it accurately applied to the Haitian people. The lack of vision breeds criminal behavior; being forced to only look for the immediate needs for today, negates the consequences of tomorrow.  It is said that in some of the more remote communities in the mountains that parents do not name their newborn children for several years, as they do not expect them to live.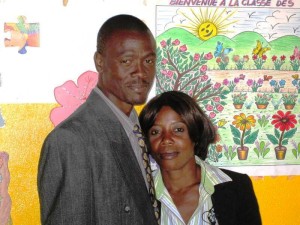 During this visit, we spent time with the people in the same mountain region where I had earlier helped establish the medical clinic.  Talking with some of my old acquaintances, I asked them what their community needed the most.  They unequivocally answered, "Education for our children" followed by health care and job training.  The leader of the community looked at me and said, "Let me show you something".  He took me to an old dilapidated school, beautifully perched on a mountain ledge, which had been abandoned when the political instability in the country forced them out.  He said, "If you can raise a little money to pay for a couple of teachers, we will run the school". Considering the teacher's average salary is app. $200.00 per month, we could not refuse the offer to help.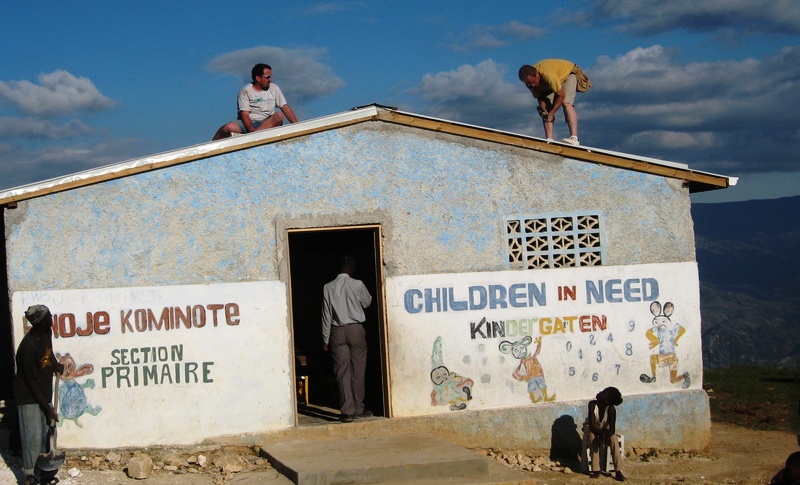 Returning home to New York, we established a non-profit charitable organization Children in Need Haitian Project, through which we began raising funds toward the restoration and expansion of the school buildings and the support of students and teachers. The call toward this island and its people kept increasing and I sensed God's nudging toward us moving there. With the love for my husband, and the Haitian people in my heart, yet with some reservation and trepidation considering the huge cultural and social changes I would encounter in my new land, I responded to the Lord's calling.  In 2006, I gave up my senior position as a nurse, sold our house, uprooted myself from family and friends, and with my husband and eleven year old son, set a course toward the mountains of Haiti, twenty miles South East of Port-au-Prince.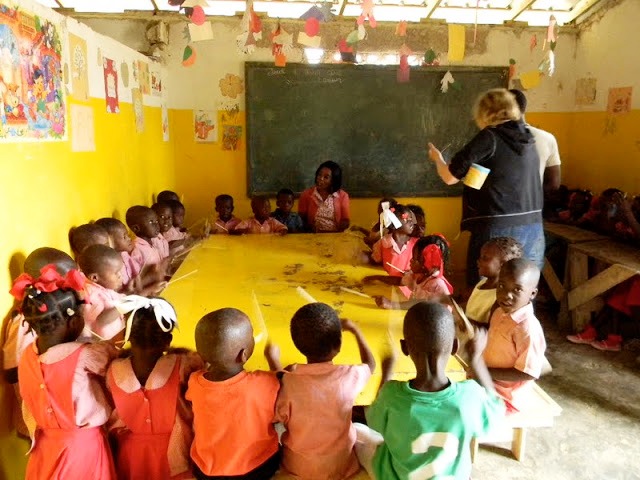 We built our new home on my husband's family land, and directly oversaw the school and its functions with the local Director.  The grade levels are pre-Kindergarten through fifth grade.  Next year, we will be adding 6th grade.  The area is very remote and quite poor, so we feed the 120 students and staff a nutritious meal every day.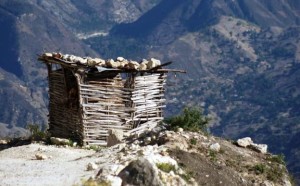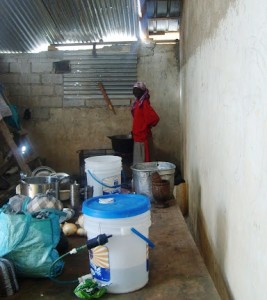 The school's operating budget is approximately $20,000 per year, but we also raise funds to remodel the existing building which is now extremely crowded.  We have already laid the foundation for a new building which will give room for more students and staff.  The curriculum is Christ centered.  We wanted to see that all the students, not only receive a Biblically based education in the school, but also as adults find and embrace their calling and place in the Body of Christ at large.  We have therefore established a local church for parents and students who are not attending other churches in the area, to also give those students a chance to experience practical church life in a community setting. 
The major earthquake in 2010 did not directly affect our school or our home, as we were far enough away in the mountains to escape the main destruction of that disaster and the following two hurricanes that have ravaged Haiti since then. However, after the quake, our son's American school in Haiti temporarily closed, forcing us to relocate him back to the States, where he just finished high school.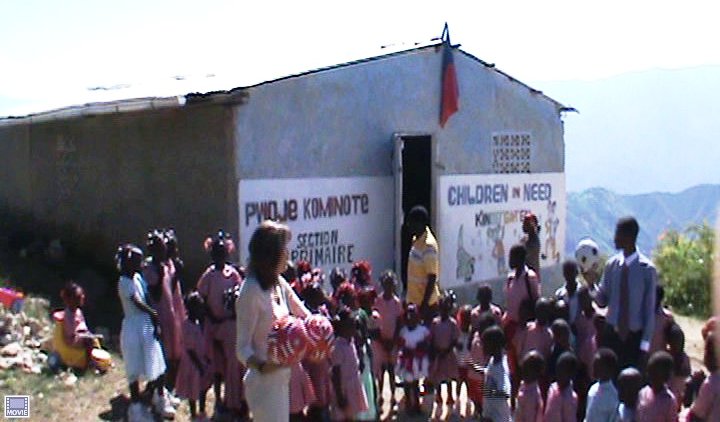 Other extenuating circumstances have made it necessary for us to spend more time in New York, with visits to Haiti, all the while working with the nationals at the school by sponsoring the staff and financing the students' education.  We are currently working diligently on finishing the new school building.  Due to a generous donation from a group of French speaking Canadian friends, we have now 1000 children's books in French (Haiti's official language) to open the very first school library in the entire region in which there is not s single library!
It is challenging to be a self-supported missionary by working full time,  while keeping up two households, one in New York, the other in the mountains of Haiti,   carrying the burden for the needs of the school and its staff and children, erecting new buildings for expansion, as well caring for the overall needs of the people in the community.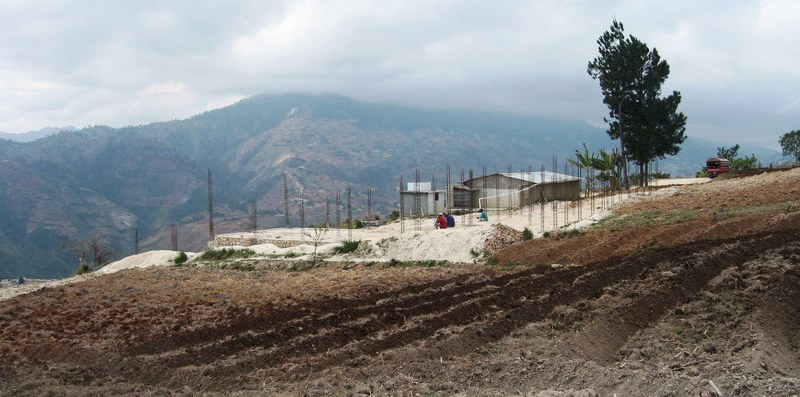 Yet — it is in the midst of all the daily struggles and pressures that I experience the reality of God's mercy and faithfulness.  His grace is indeed sufficient!