FROM R.K.'S CORNER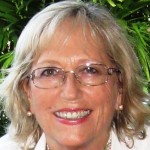 On Friday night November 8 at 3:00 am I was abruptly awoken by a phone call.  I looked at my watch — it was 3:00 am! I picked up the phone, Simon Sittin was on the other end, "R.K.— I am at the main road with Bert.  We have walked through the bush from my village.  Bert is very sick!"  I implored him to immediately flag down a car and drive to the capital of Juba and bring Bert to the best hospital there.  The only vehicle available was the bus that took 12 hours on a normally 2 hour stretch by car, due to the bad road.  By the time they reached the hospital, Bert was ready to go home. His last words to Simon, Matthew, and Ruman, the young South Sudanese men he had come to disciple, was, "I love you, I love you!"
This is a story in the making;  this issue is just a short preface to the compelling testimony of Bert's impact on the people of South Sudan.  In the December issue, I will give a fuller report.  On Sunday November 24 at 4:00 pm a Memorial Service will be held at All Nations Church in Charlotte, NC.  Simultaneously, there will be a Celebration/Gospel outreach in the bush village where Bert laid down his life.  In Bert's honor, we are asking for donations toward continuing the projects he had planned for the 3500 member tribe in Western Equatoria.  You may give via PayPal on this website, or send your gift by mail to: The Bridge International, 13762 State Road 84, Suite 423, Fort Lauderdale, FL 33325.   Please mark your gift South Sudan Projects.
BERT LAVERNE COLE – A MEMORIAL OF A LIFE LAID DOWN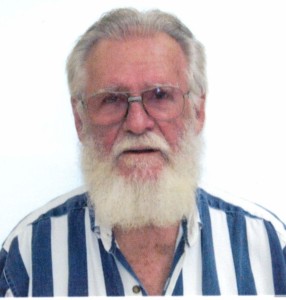 Bert Laverne Cole of Cosby, TN – close friend, prayer partner, and co-worker in God's Kingdom to the nations, died Sunday, November 10 while on a six  month mission in South Sudan.  He is survived by his wife of 55 years, Patricia, daughter Pamela, four grandchildren and one great granddaughter.
Bert was born in Leaton, Michigan on February 29, 1936. At the age of 34 he became a Pastor and ministered in several churches in Michigan before he moved his family to Ft Lauderdale, Florida in 1973.  There, he ran a successful welding business, Cole Industrial Services, for over 20 years, then moved to the mountains of Tennessee where he later retired from business.  However, he never retired from his entrepreneurial talents and heart to serve the Lord and His people!
Bert was a man of deep faith who lived what he  preached.  His most outstanding qualities were his generosity and intercession.  From the foundation of The Bridge in 1983, Bert was a member of the Board and faithfully attended our prayer meetings where we interceded for the persecuted church worldwide.  More than once we witnessed the positive breakthrough in people's lives and directional changes in nations as answers to  Bert's prayers!  God gave Bert a particular love for the people of South Sudan, as he prayerfully followed them through their journey of suffering through war, refugee camps  in diaspora, and their 2011 victorious homecoming!   Through intercession, God had given him a heart for Simon Sittin and Matthew Denguit, the two young men we sponsored to go to Bible College while living as South Sudanese refugees in Israel.  Simon had recently become tribal leader among his 3500 member tribal family in Western Equotoria (approx. three hours by car West of the capital of Juba), many of whom had recently returned from refugee camps in neighboring countries.
A month ago, at age 77, Bert embarked on the journey of his life, as he traveled to South Sudan where he planned to live for six months among Simon's people on his tribal land while teaching the young men and women in the bush self-sufficiency and faith — with a plow in one hand and the Word of God in the other.
Bert's favorite scripture was Ephesians 2:6: "And God raised us up with Christ and seated us with him in the heavenly realms in Christ Jesus."  Bert lives there today!  He gave it all; he poured out his life for the South Sudanese, and then he went home. Thousands of people were touched by Bert's love and care for them! "Greater love has no man than this, that he lay down his life for his friends" John 15:3 .
 FROM BERT'S FRIEND AND PRAYER PARTNER, PAUL BOOHER
On November 10, a dear friend of mine went home. His name was Bert Cole.  To those who knew him, he was a tall guy with a snow white beard, and a heart as big as all outdoors.  Bert had an incredible faith born and nurtured from a life filled with trials and pain, joy and miracles. 
I only became aware of Bert and close to him in the last couple of years. A mutual friend brought us together because she saw something that Bert and I had in common:  We loved the Lord and believed in prayer, intercessory prayer, you know – the kind that moves the heart and hand of God!  For the last couple of years Bert, Angelo (another good friend), and I have met on a regular basis to pray and intercede for people from around the world who are laying their lives down in God's harvest field. People who literally, day by day, are in danger of losing everything for Christ, and do it gladly for the love of Him who died for them. 
This is not about me, but I need to share one important fact about my friendship with Bert.  God brought this tough, old guy into my life not long after I had lost my wife of 40 years – a woman who had brought courage, class and joy into my life. Bert helped me to regain my focus and my faith in God's love and purpose for my life.  He helped me trade my sorrow for a place on the wall, for a renewed desire to please God; to serve Him, by serving others; by loving others as He has loved me!  Thank you Bert!  The full extent of the impact your life had on me and all the others for whom you laid down your life will only be revealed in heaven!  You were a mighty warrior while you were here – now enjoy your great reward in heaven, and say Hi to Gloria and all the family for me!