FROM R.K.'S CORNER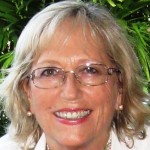 What a privilege it is to serve the Lord in the nations!  South Sudan is shaking in the chaos of armed conflict with close to a million people displaced, and no peace in sight. The men and women we serve in the world's youngest country are making a difference there in bringing and maintaining real peace as they represent to their countrymen  THE PRINCE OF PEACE – JESUS CHRIST!
The conflict is complex as there are many factions, not only within the country, but also powerful external forces of influence and power brokers who are endeavoring to maneuver this nation in the heart of Africa toward their benefits.  South Sudan is rich in oil, and has untapped resources of water, minerals and massive land areas of fertile soil with sufficient balance of sunshine and rain for excellent food production. The most significant fact, however, is that the country is positioned at the fault line in Africa's warfare between Islam and Christianity.
As backdrop for the conflict, I list here chronologically the main events that have taken place since July 2011, up to present.  I am also presenting an article by William Levi, outlining the broader conflict at stake: the global agenda versus the church! Next month, I will update you on each of our South Sudanese partner's lives an ministry in the midst of conflict.
Human Peace is elusive in South Sudan….  but the below mentioned  families bring God's Peace.  Please pray for them and their ministries and help us financially support them and their outreaches to the poor and needy in their homelands!

TIMELINE OF MAJOR EVENTS TAKING PLACE IN SOUTH SUDAN SINCE INDEPENDENCE ON JULY 9, 2011
July 9, 2011 – South Sudan becomes an independent nation, with a population of approximately eight million people.  Becomes the 193rd member nation of the United Nations.
August 18, 2011 – Continuing violence between Murle and Lou Nuer ethnic groups leaves 600 people dead and approximately 200 people missing in the eastern province of Jonglei.
January 4, 2012 – South Sudan's Council of Ministers declares Jonglei state a "humanitarian disaster area" and calls on international aid agencies to provide urgently needed humanitarian assistance.
January 23, 2012 – South Sudan shuts down oil production after accusing Sudan of stealing $815 million of its oil. Sudan says it confiscated the crude to make up for unpaid fees to use the pipeline and processing facilities in its territory.
February 10, 2012 – During talks mediated by the African Union, Sudan and South Sudan sign a nonaggression pact aimed at bringing peace to the border region.
May 2012 – President Salva Kiir writes letters to more than 75 government officials and to eight foreign governments in an attempt to recover $4 billion lost to corruption. "If funds are returned, the government of the Republic of South Sudan will grant amnesty and keep your name confidential," writes Kiir in a letter to his officials.
September 27, 2012 – Sudanese President Omar al-Bashir and South Sudanese President Salva Kiir sign a deal to resume oil exports and establish a demilitarized zone and principles of border demarcation but do not reach a deal on the status of Abyei, a disputed region claimed by both countries.
January 6, 2013 – Sudanese President Omar al-Bashir and South Sudanese President Salva Kiir agree to temporary arrangements for the oil-rich Abyei region.
March 8, 2013 – Defense ministers from Sudan and South Sudan sign an agreement to soon withdraw their military forcesfrom the 14-mile-wide demilitarized zone between the countries.
December 15, 2013 – Deadly clashes begin, which President Salva Kiir later calls a failed coup attempt by soldiers loyal to sacked deputy Riek Machar. Days later, the Ministry of Foreign Affairs says 500 died and 800 were wounded in the fighting.
December 24, 2013 – The United Nations Security Council votes unanimously to authorize 5,500 troops to bolster its mission to protect civilians.
January 6, 2014 – Talks between South Sudan's government and rebels begin in Ethiopia, to resolve the three-week long violence that left more than 1,000 people dead and forced 200,000 from their homes.
January 11, 2014 – Between 200 and 300 women and children, fleeing violence in South Sudan, die when an overloaded ferry capsizes near Malakal.
January 15, 2014 – The U.N. says that about 413,000 people have been displaced in the prior month, due to the ongoing fighting.
January 23, 2014 – The South Sudanese government and rebels sign a cease-fire, which calls for an immediate end to all military operations and for the protection of civilians. The cease-fire agreement went into effect on January 24th. The deal also stipulates that 11 officials close to rebel leader Machar should be released.
January 26, 2014 – Skirmishes between government troops and rebels break out in the northern oil Unity State and in Jonglei State.
February 2, 2014 – SPLA recaptures the town of Leer in northern oil-producing Unity state; hometown of rebel leader Riek Machar.
February 6, 2014 – 700 government troops desert with all equipment and machine guns and are heading to rebels.
February 10, 2014 – The peace talks in its second round stall. Postponement in negotiations confirmed by a government official from the host country Ethiopia.
February 12, 2014 – Fighting continues between government troops and rebels.  Peace negotiations are to resume next week. Approx. 900,000 people – 10% of the population – are on the run.  724,000 people are displaced within South Sudan, 145,000 have fled to Uganda, Kenya, Sudan and Ethiopia. Nearly 75,000 people are being housed at United Nations bases, afraid of what could happen if they try to return home while the combatants are still skirmishing. @CNN
 William Levi:  Include the Church in Peace Negotiations!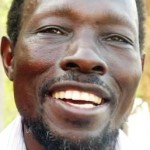 The UN global agenda does not allow the voice of the Church to guide our people in wisdom and inspiration toward the attributes of God's providence that gave us  South Sudan.  It is a global institution that thrives on crisis and tries to compete with our Creator God, the Author of life and the entire Universe!  He brings the councils of nations to null and void.  Sin is a reproach to a people but Righteousness exalts a nation.  The UN has exceeded its mandate in the South Sudan.
The government of South Sudan is powerless  in the sense that it does not have control over her destiny.  The development fund, raised by the International community to develop the Republic of the South Sudan since 2005, has gone into the hands of the UN-driven NGOs who have strings attached to the funding of every projects they sponsor in our country, especially in directing the implementation of their agenda through the ministries of Education, Gender, Child, Social  Welfare, Culture, Youth, Sport, Health, and Agriculture.   In our nation, whoever has control over the welfare of our women, children, and youth; our culture, health and food, will control the country and silence the family, the church and the government.  The root of the chaos plaguing our  country right now is that our government has given over these important ministries to the UN global Social Engineering agenda to transform the mindset of the next generation. Through the UN proxy organizations such as the WHO, UNICEF, UNESCO, FAO, we are now single handedly destroying our families, aborting our unborn children, brainwashing our children and destroying our land and health with the GMO seeds we plant and the GMO food we eat.
Looking at the lineup of the various ministries in the ten states, as well as departments within the federal government of the Republic of South Sudan, there is not a single agency dedicated to the support and welfare of the Biblical family and education on the Judeo-Christian world view.  No none educates our citizens who have returned from exile on the  history of our suffering and helps them understand the nature of aggression against our families and churches. We need to teach our people the Biblical Worldview, not a secular one.
As the church in this new nation, we must teach our young generation of Christians across South Sudan the history of persecution against our church and our struggles against Islamic oppression which resulted in the displacement of our families and communities for 50 some years.  How can we do that if our government does not give the Church of South Sudan a public forum within the constitution to educate the next generation on the dangers of Islam in our country, which even now threatens our very freedom?
Our people need to be reminded that the Gospel-centered  message of reconciliation across tribal divides is the only powerful force of discipling in our nation.  It brings peace and unity and helps believers from all tribes think biblically and shape the culture for Christ.  As  a citizen of the independent new Republic, please join me in dedicating the country to the supremacy of Jesus Christ.  I admonish our church, the community of Christians, our government, our families — men, women, and children — not to forsake the foundation pillars of God which constitute our country!
Like America in the 1600, the eyes of the world are on this new country.  South Sudan is called to be a City on the Hill that cannot be hidden.  I  urge you my dear countrymen to preserve the family unit, that the next generation will carry on with the Great commission, strengthen the church and use the land to create sustainability, as men and women work with their hands, not dependent on government or UN welfare.
The church must exhort our nation not to forget that it was God who delivered us from our enemy!  Warn them not to make the same mistake America has done in straying off from her original mandate outlined by the founding fathers: to remain a Judeo- Christian nation.  Regretfully, America has become a country whose God is materialism and political correctness is the order of the day; a polytheistic country whose future is doomed to fail unless it repents and returns to her Judeo-Christian roots.