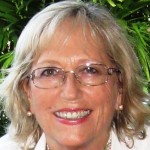 FROM R. K.'S CORNER: The airwaves are full of gruesome images from the Middle East and West Africa of Christians being hunted down en masse by Muslims, then tortured and killed in the most despicable ways: by crucifixions, burials, beheading, being slashed in half and organs removed — all done while the victims are alive. The terrorist offshoot of Al Qaeda, ISIS, is in the process of carrying out a carefully crafted plan to eradicate all Christians in the areas  they conquer; so far, they are making good on their promises. Ten years ago, there were 1.5 million Christians in Iraq.  Today, there are less than 400,000.  A large portion of them have now lost everything and are now on the run to save their lives.  In Syria, the situation is not any better.  In Northern Nigeria, Boko Haram is leveling and burning whole villages, often while the villagers are trapped inside their homes, being burned alive.
WHAT IS HAPPENING AND WHY? In this issue, two of our partners. Sargon Daniali, an Assyrian born and raised in Iran, who ministers among Afghans, Iranians, Turks, and the peoples of Kazakhstan where he has lived for two decades (I visited him and his family there in May), and Paul Booher, the head of our Bridge online intercessory  prayer team, are giving their perspectives on the current situation.  Their answer is unified and clear:

Having ministered the Gospel among Muslim nations all his adult life, Sargon Daniali knows first hand Sharia Law's effect on people subject to it. Below, he gives his perspective on the horrific genocide presently taking place in the Iraq , Syria, and other Muslim dominated parts of the world, and what our response as Christians should be.

 MY PERSPECTIVE ON THE GENOCIDE TAKING PLACE IN THE REGION   by Sargon Daniali  
God is unmasking Islam and revealing its true nature by the brutal, deadly rampage of ISIS and like groups directed against Christians and other religious groups in Syria and Iraq. The deception that Islam is a religion of peace is being shattered before the eyes of the world, as these terrorists are racing to establish an Islamic State by instituting absolute obedience to Muhammad's 7th century's edicts from Allah, as written in the Qur'an:
In Islam, there are two houses, THE HOUSE OF WAR and THE HOUSE OF PEACE.  The latter, which includes all true Muslims, must wage war against all non-Muslims ("Infidels") and give them the choice of submitting to SHARIA LAW (Islam's Constitution) or face certain death.  JIHAD is the "Holy War" which is unleashed and will endure till those who refuse to submit  are eliminated and a world-wide CALIPHATE (Islamic State) is established under Sharia Law, run by a supreme CALIPH — a successor to Muhammad.
ISIS is performing specially brutal forms of violence against women and children. It is part of Islam's roots and core values.  While Muhammad controlled Medina, he established a Bazaar (marketplace) called SABAYA, where women and children were auctioned off and sold into slavery.
ANTI-SEMITISM is at the core of Islam, originating from Muhammad's anger toward the Jewish merchants in Medina.  They rejected his belief system, with the result that he and his followers beheaded between eight and nine hundred of them, and gave their women and children to his fellow Muslim victors.  Anti-Semitism is the demonic underlying force fueling  the present conflict between Israel and Hamas in Gaza.
The Response to the Genocide of the Muslims in the Region
The young people live in an atmosphere of deep hopelessness, considering Islam  bankrupt as religion.  They resent the brutality with which their leaders enforce the strict, outdated laws of conduct.  They are torn between modern life and long to join the global community of freedom and liberty, but are forced to live in a society that demands a 7th Century lifestyle.  They must live in a kind of schizophrenic society.   Disenfranchised, with no future, and a sense of life having little or no value, they are easy targets for those waging Jihad and enlisting them into the ranks of suicide bombers. But deep inside, these young people are seeking for spiritual reality.  They need something worth living and dying for!  They are ready for the Gospel.
The State of the Church in the Middle East
The tens of thousands Yazidis languishing on top of one of the mountains in North-Western Iraq, some of whom are being airlifted to safety by the U.S., are a religious minority group whose faith is a mixture of an old Mesopotamian religion, Catholicism and Islam. In Mosul, the 60,000 Christians have been forced out of their homes and run out of the city by ISIS  who demanded, "Leave, convert, or die" are Chaldeans and Roman Catholics, ancient churches who have had presence in Iraq for 2000 years. It is estimated that perhaps another 50,000 Chaldean/Catholic Christians have died, many at the hands of ISIS, others while fleeing from heat, lack of food, and water.
Traditionally, these churches have been spiritual enclaves and have preserved the Christian presence in the Middle East, but they did not evangelize Muslims.  I have just finished reading about the seven churches in Revelation.  The Lord judged the churches because they had failed to share the Good News and had lost their first love, Jesus.  Twenty two years ago, I visited Northern Iraq with a suitcase full of Bibles to be distributed to the people to help them reach others for Christ, but the Priest forbade me to distribute them.  He was not happy about his congregation evangelizing!  The Middle Eastern church has been more concerned about preserving status quo than reaching out to the Muslims in their community.  God is calling the church to repentance for being lukewarm! From the rubble, He will raise up a victorious church worthy of the words in Revelation 12:11, "…and they have conquered him (Satan) by the blood of the Lamb (Jesus) and by the word of their testimony, for they loved not their lives even unto death".
Our Response and Responsibility as Western Christians
Pray for the believers in the region, that their eyes will be focused on the Lord, that they will look to Him for supernatural deliverance and provision!
Pray that they will be strong, courageous, and stand firm in their faith in face of persecution and death, not succumb to the pressure of conversion to Islam!
Share your finances and help resource the missionaries who labor in the region (Kurdistan can be reached from abroad).  Donate to Christian relief agencies who are doing effective, low cost  humanitarian aid!
CHRISTIAN'S GREATEST WEAPON: PRAYER, PRAISE, AND WORSHIP by Paul Booher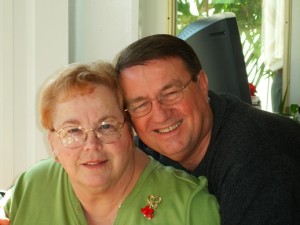 The horrific tragedies being played out in the Islamic world are being widely broadcast in the news media, so most Christians in America and around the world should by now be aware to some degree of the genocide of their fellow believers.  We have been hearing about militant Islamist attacks on Christians in the Middle East and villages in Northern Nigeria, in Libya, in Syria, Iran, and Iraq.  Hardly a day goes by unless  we learn about groups of Christians being attacked and martyred for their faith; but what we have seen up to this point, pales by comparison to what is right now unfolding before our very eyes in the towns and villages of Northern Iraq.  ISIS, a newly formed and incredibly vicious and unmerciful group of terrorists have unleashed a brutal wave of murders, beheadings and other things so terrible  against women and small children which I cannot describe  in  detail for fear of traumatizing the reader.  When I first became aware of what was happening, my immediate reaction was to cry out to God for His divine intervention on behalf of these people.  But at the same time I was overwhelmed with a sense of helplessness in being able to do anything to help them myself.  Knowing I am so far away and have so few resources that can reach them in time to help, what can I do?
Yesterday (Sunday, August 10th), while attending our morning service at church, we were engaged in the most intense and moving period of worship and praise that I have experienced in many years.  In the middle of the worship time, our pastor took the microphone and announced that he had been led by the Lord to have us intercede on behalf of the thousands of people who had been pushed out of their homes and had fled to the top of a mountain in a desperate attempt to flee for their lives.  We began a period of united prayer so intense, people were crying out to God all throughout the congregation and weeping uncontrollably on behalf of  our brothers and sisters in Iraq. 
During this time, as our pastor was leading in prayer, God gave me a vision based on the story of the Prophet Elisha in 2 Kings 6.  The King of Syria had come with his army to capture Elisha. When Elisha's servant woke up in the morning, he saw this mighty  enemy camped all around them.  2. King 6:15b—17: "The servant said, 'Alas, my master! What shall we do?' Elisha said, 'Do not be afraid, for those who are with us are more than those who are with them'.  And Elisha prayed, 'Open his eyes, LORD, so that he may see.' Then the LORD opened the servant's eyes, and he looked and saw the hills full of horses and chariots of fire all around Elisha."   God enabled Elisha and his servants to see His heavenly Hosts fighting for them! God told me to pray this prayer for the multitude stranded on the mountains, that He would open their eyes to see that God is their deliverer, He is their mighty fortress, so when they see with their eyes and understand with their hearts, their faith will break forth into praise and worship which is their most mighty weapons against their enemies.
As I have reflected on that vision and prayer, I have come to understand what God wanted to teach me in answer to my deep feelings of helplessness.  United in prayer, praise and worship we have access to the most powerful weapons of spiritual warfare available to man. God has already given us, as Christians, access to His throne and His power through the Mighty Holy Spirit who lives within us.  I am hearing a call from the Spirit of God for Christians to unite in prayer, praise and worship all over the world against this outpouring of evil and present darkness.  Isaiah 59:19 is our call to arms as intercessors: "So shall they fear the name of the LORD from the west, and his glory from the rising of the sun. When the enemy shall come in,  like a flood the Spirit of the LORD shall lift up a standard against him."