FROM R.K.'S CORNER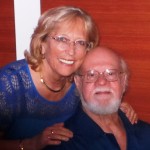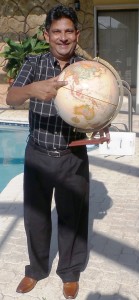 A couple of weeks ago, Steve and I had a delightful visit from one of our Bridge partners, Varughese Mathew, longtime missionary in the Andaman Islands, India.  This was his third visit with us.
We first met Varughese a few months after the December 2004 earthquake/tsunami which devastated the region around the Indian Ocean.  He visited our home while on a fundraising trip in the States on behalf of his ministry, Indian Christian Fellowship (I.C.F.). Our supporters had began donating toward relief aid for the victims, so we were looking for a good indigenous ministry through which we could funnel the funds.  Upon the recommendation from a trusted partnering ministry in Norway who had enjoyed a long standing relationship with the Mathews, we sent the donated funds through I.C.F. to help the most needy tsunami victims.  Since then we have at times helped support the various parts of his ministry outreaches.
For more background information, click on the links to prior Bridge Reports:
http://www.bridgeinternational.org/pdf/january2005.pdf
http://www.bridgeinternational.org/pdf/march2006.pdf
http://www.bridgeinternational.org/pdf/november2010.pdf
Close to thirty years ago, a young man from Kerala, India packed up his life and, with his wife and  baby daughter, moved to one of India's most remote outposts,  the Andaman Islands. In his youth, Varughese Mathew had had a life-changing encounter with Jesus Christ which brought him to faith, and changed his future goals from a pursuit of a self-centered, secure life, to a life laid down in serving others. "After attending Bibleschool and graduating from college with a degree in theology, the Lord asked me, 'Are you willing to go to a place where no one, not even missionaries, will go?' I responded, 'Yes, Lord. I will go'". 
With meager means, living in a hostile environment for Christians—"Yes, we were beaten and shunned more than once," —Varughese, and his wife, through hardship and persecution by devout Hindus, endured.  They simply believed that the Lord who had called them, would also provide their needs. From their base, Indian Christian Fellowship (I.C.F.) in Port Blair, they established two orphanages, presently with a total of 160 children, 37 pioneer mission churches in outlying districts, and a training center from which local ministers are trained and sent out as pioneer missionaries to plant new churches.
TESTIMONY OF A YOUNG MAN WHO GREW UP IN CALVARY CHILDREN'S HOME OF I.C.F.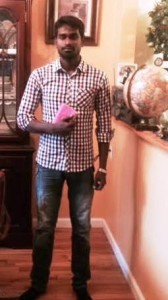 Praise the Lord – my name is v raja Sekhar. I was born into a Hindu family in Andaman Island. As a little boy I lost my parents. Somehow I was admitted into Calvary Children's Home in the city of Port Blair. In the Children's Home I grew up in a Christian atmosphere of love and care and came to faith in Jesus Christ.  But as I grew older, I slowly walked away from God.  I began drinking and taking drugs and exposing myself to a dangerous life. 
Instead of rejecting me and expelling me from the Children's Home, Pastor Mathew and his family embraced me and took me into their family. They removed me from my bad situation in the Andamans, and brought me to their homeland, the State of Kerala on India's mainland.  There, I was given the opportunity to pursue higher education, and I also got a chance to study theology.  The time I spend in Kerala was a great turning point in my life. I was baptized in 2008. In 2013, I graduated from a good quality Seminary with a Bachelor's Degree in Theology.
Presently, I am working with Pastor Mathew in his ministry in the Andaman Islands.  I am deeply thankful to God for everything He has done for me, and I am grateful to Pastor Mathew and his family for bringing me this far. I am looking forward to continuing to grow and move forward in the ministry according to God's will!
THE I.C.F. GOAT PROJECT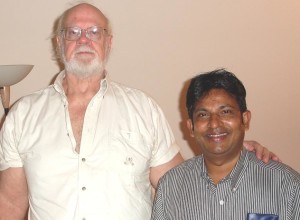 In 2010, Varughese visited our home, again, looking for the more long-term needs for his mission.  An entrepreneurial businessman, as always, Steve gave generously from our own finances in support of our visiting missionary. And – as usual – Steve also helped Varughese define, and establish projects and micro-businesses from local resources which would make his family and the mission financially self-sustaining. Steve inquired, "What about goats?"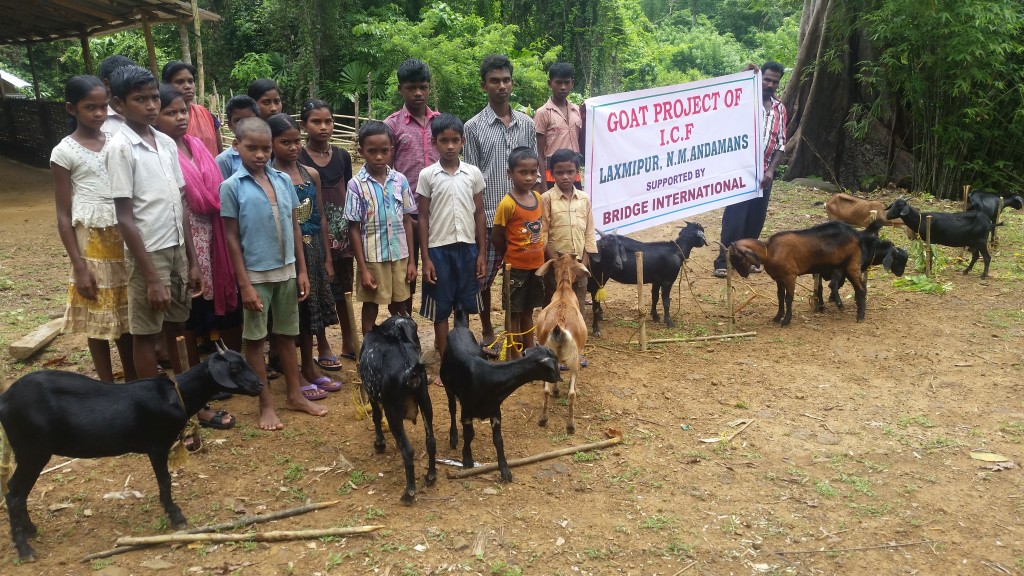 During Varughese's most recent visit a couple of weeks ago, he asked,"Steve, do you remember the funds you gave which helped us buy a piece of land and you suggested we start a goat farm?"  He then showed us on the map their northernmost mission station, located in a remote region 220 miles due north of Port Blair. There they have purchased 10 acres of land, located next to a vast national forest. The property has a small building which houses the two ICF missionary families, and on the land they have now 10 goats and a number of chickens which are being cared for by a young man raised in the Calvary Children's Home, with plenty of water and forest for the goats to roam and graze. Each goat gives birth to 3-4 kids a year. "We would like to expand the flock to 160 goats, one for each of the children in our care, which would make us and ICF fully financially self-sustaining."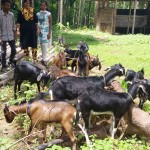 One goat costs $120.00.  Would YOU help finance this project by buying one or more goats? Please mark your gift:  Andaman Islands Goat Project.
FOLLOWING IS A REPEAT FACT SHEET ON THE REGION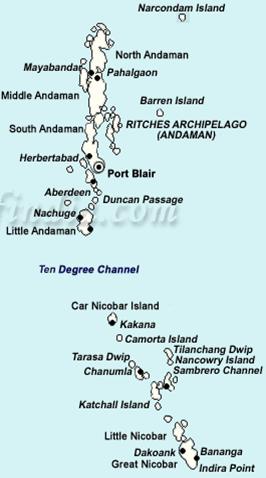 The Andaman & Nicobar Islands constitute the remotest part of the Indian Union. This archipelago spreads along 490 miles in the Indian Ocean – the southern tip of these islands located only 91 miles from Sumatra – consists of 572 islands with a population of app. 350,000 who live on 38 inhabited islands in 537 towns and villages.
Most of the people are ethnic Indians, many of whom are descendants of freedom fighters and criminals who were sent to penal institutions built by the British during their rule of India.  The Nicobar Islands are also home to six stone-age tribes, who, being isolated from, and hostile to, the outside world, have maintained their traditions unchanged for thousands of years.  We know that Marco Polo encountered these tribes during his voyage through South-Asia. They are unreached by the Gospel. The islands inhabited by the six tribes are off-limits to the public, requiring special visitation visas by the Indian government.