FROM R.K.'S CORNER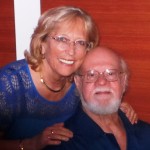 "Hi, R.K., how are you?  This is Mark, Medley.  Melissa and I are in town, we would love to take you out for lunch."  The happy voice at the other end of the phone and the subsequent lunch was a special love gift from my Heavenly Father— an unexpected touch from the mission field!
On August 25, my husband Steve, who had experienced increasing pain which had become unbearable, underwent hip replacement surgery.  Caring for him have kept me homebound, unable to visit the mission field this year — but the Lord knew my heart's desire!  After the surgery, Steve was placed in a rehab facility—and what do you know—the majority of the staff are immigrant from a number of different nations! They are professional, diligent, and have given Steve excellent care.  It has been a wonderful experience for us both!  Since we did not go to the mission field, the mission field came to us!   Steve returned home the day after his birthday—September 17!
Seeing Mark and Melissa was also part of that love gift!  We have been field partners for a number of years; he is presently ministering in Russia and the Ukraine.  As we were talking about the things of the Lord, I asked Mark if he would share with you his thoughts on Worship. One of the therapists at the rehab is a Haitian believer, she is also giving her thoughts on one aspect of worship – giving thanks to the Lord!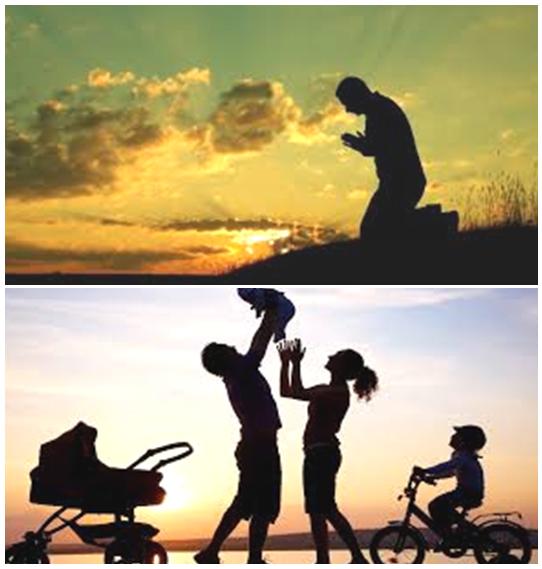 WHAT IS WORSHIP?
"…but an hour is coming, and now is, when the true worshipers will worship the Father in spirit and truth; for such people the Father seeks to be His worshipers. God is spirit, and those who worship Him must worship in spirit and truth…"  John 4:23-24.
The student of church history recognizes a consistent pattern through the ages. The vibrant life of God in the lives of believers and in the church at large has often been dampened when the church becomes institutionalized and formalized.  I am not saying that organized religion cannot be a vehicle for an individual to be able to worship, but worship is not merely what we do in a church service – worship is a lifestyle. My life is my worship!
I believe that a Biblical definition of worship can be understood in this way: worship is a revelation, and a response that leads to an ever-growing relationship with God.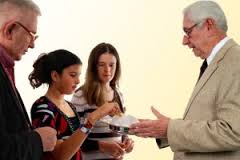 Worship is a revelation because it starts with God opening our eyes to see who He is. Our worship is only as deep as our revelation of Him.  The depth, quality and level of passion in our worship is directly proportional to the way we view God.  We cannot worship big when we have a small God. 
Understanding God as he has revealed himself is crucial.  He is utterly other than we are.  Consider the fact that He is both the Sovereign Lord of the universe (transcendent, unknowable, immutable) and yet, he also reveals himself as a Father (knowable, loving).  He has impeccable character.  He is astonishingly gracious, fiercely holy and unchanging in His truth.
Theology is simply the study of God, and we all have ideas of what He is like. It is important to seek to know who God truly is, not just the concept of God that our culture espouses.  These ideas of God must be informed by the Word of God and the Spirit of God for true worship to happen. 
This is crucial, because we worship him only to the extent that we have seen him.  Many of us do not worship fervently because we have not seen him clearly enough.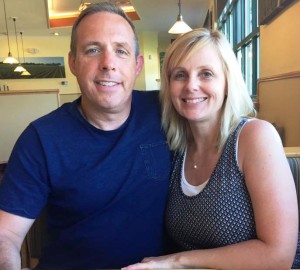 A real understanding of the nature and character traits of God will always lead us to a response in our actions and our life.  This response may be formal congregational worship, but it is more than that. Jesus said in John 4:23-24 that true worshippers must worship the Father in spirit and in truth. Our response to seeing God as He truly is involves our heart and our way of life.
Responding means living out what we see and know about God.  If we see his holiness, we begin to act holy according to his revealed standard.  When we see his covenant love for us, we begin to act in compassionate ways toward others.  When we see his sovereign authority, we yield our hearts, our actions, our way of life to him and his purposes. 
All of this is important because, in truth, we are all created to worship.  It is in our DNA and we cannot help but worship someone or something – sports, entertainment, money and career, our own lofty ideals – we will give our lives for something! God's plan is that we give our lives to know Him and to make Him known.  We were created to know him, therefore we will never be fulfilled until we live in a way which demonstrates true worship of Him.
"Therefore I urge you, brethren, by the mercies of God, to present your bodies a living and holy sacrifice, acceptable to God, which is your spiritual service of worship. And do not be conformed to this world, but be transformed by the renewing of your mind, so that you may prove what the will of God is, that which is good and acceptable and perfect." Romans 12:1-2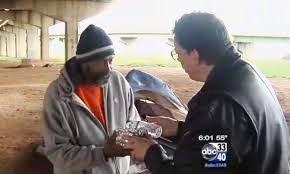 We are created to have fellowship with God and with others.  Paul reminds us in this chapter that presenting our bodies as a living sacrifice is a reasonable response to the mercies of God.  Paul then spends the rest of that chapter unfolding what it looks like to practically live out worship: using our gifts to bless others, loving good and hating evil, honoring people and serving God, empathizing with others by rejoicing and weeping with them, being humble and peaceable, overcoming evil with good.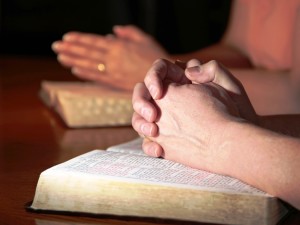 The ultimate purpose of worship is relationship. Like a good friendship or a good marriage, our worship of God is to be a never-ending process of progressive intimacy with the Almighty.  This relationship involves walking faithfully with God and with others.  It is talking with God, listening to the Word of God, knowing what pleases Him, and then doing what pleases Him.  
"Then I looked, and I heard around the throne and the living creatures and the elders the voice of many angels, numbering myriads of myriads and thousands of thousands, saying with a loud voice, 
"Worthy is the Lamb who was slain, to receive power and wealth and wisdom and might and honor and glory and blessing!"  Revelation 5:11-12
As we grow in our worship relationship with God, we are aligning ourselves with truth and joining with the throng of elders, angels and the redeemed around the throne who intimately know what we all need to know: Only Jesus Christ is worthy of our all!