FROM R.K's CORNER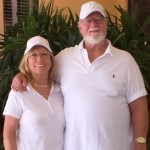 The residual effect of the raging debate on the uncontrollable migration of refugees and illegal immigrants pouring into this country, is that the negative arguments tend to drown out the positive side of immigration:  the acknowledgement and  appreciation of the millions of honest, hard working legal immigrants— often people of faith, who deposit their knowledge and skills into their communities and help better people's lives. Some of them use their new homeland as a springboard to serving the poor and needy in other parts of the world.
Zenaida (Zheny) Bongato is such a person.  I came to know Zheny, as we for some time, attended the same local church.  A legal immigrant from the Philippines, she has a quiet and gentle disposition, yet, she is a woman of  grit and courage, committed to her Christian faith and obedient to God's calling on her life.  Her dentist profession could have provided her a prosperous lifestyle, but she chooses to live modestly, while spending her extra money on self-financing short term medical/dentist mission trips to some of the most dangerous places in the world. There, she serves the needy and poor with the dentist's tools in her hands and the Words of Life in her heart and mouth!
FROM THE PHILIPPINES VIA THE UNITED STATES TO THE NATIONS 
I was born and raised in the Philippines. My family was Catholic and strictly religious. Nightly rosary is prayed every summer in the Province, in front of ceramic, wooden and some headless statutes. We were a tightly knit family with a lot of love between us, but at that time, we were spiritually lost. I grew up believing that good works, good grades, and being kind to our neighbors would please God and gain me entrance into heaven.
TESTIMONY
The first time I realized I was misguided, was at 15 years old.  I was in my first year of college, when I met a missionary from Thailand who shared the Four Spiritual Laws with me.  I had heard about the Gospel prior to that through my cousin.  She had joined the Navigators, and every time she saw me, she would give me a tract to read – but they all ended up unread in my drawer.
But this was different. The Thai missionary had a compelling testimony.  Coming from a wealthy background, she had left her family (who owned a private jet) and rich-and-famous lifestyle for the sake of Christ.  This was very unusual to me. Through her, on July 17, I invited Christ to come into my life and take charge. I asked God to use me and my life to His glory.     
Fast forward a few years.  I had suffered hardship and rejection from my die-hard Catholic family for being a committed believer in Jesus Christ, but in the midst of it, I kept feeling God's guidance and experienced miracle after miracle.  Jeremiah 29:11 became very dear to me, "For I know the plans I have for you," declares the LORD, "plans to prosper you and not to harm you, plans to give you a hope and a future."  God had a plan for me, and I began seeing God unfold it before me:
While in active service, the military had given my Dad a one year scholarship for personal advancement, but instead of using the scholarship for himself, he gave it to my older sister.  She utilized the first semester of the scholarship, but did not need the second, as she herself received a scholarship from the university she attended.  So, the second semester of the scholarship was given to me – and then it was extended until I graduated from dental school.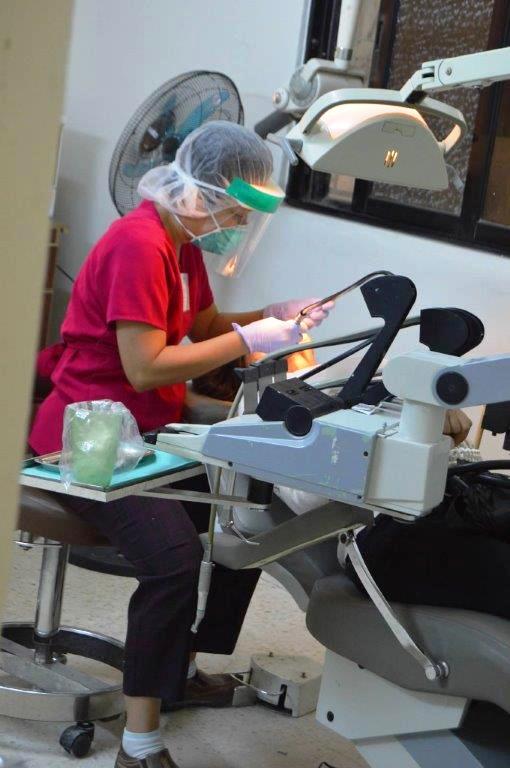 During the scholarship period, I failed in one subject because I refused to cheat.  The answers to the questions presented in one of the exams had been leaked and were circulating among the students.  My friends kept calling me to give me the leaked information, thinking they were helping me, but I told them, "I am a Christian, and cheating is not right."  The failed exam made me lose one semester of scholarship, but God is good!  Only 15 students from that class graduated on time, I was one of them. God really had the right time frame for me!
At 22 years old, I graduated from dental school and needed a job.  God provided!  After taking the oath, it was the tradition of the university to throw a party for those who passed the dental board exams.  During the party, the Vice Dean walked up to the table where I sat, pointed me out, and told me he had referred me to a job at the nearby hospital as a dentist. I was happy, and obeyed, and began working at the hospital.  I intended to stay in the Philippines. My Dad bought me a dental chair, and added to our home to fit a clinic for me.  But God had other plans!
FROM THE PHILIPPINES TO THE USA
In the hospital in the Philippines,  one of my patients was a Colonel in the U.S. Army.  He offered to help me get a visa to the United States.  It was not in my plans to go there, but, it obviously was in God's! The visa was delivered to me; I did not have to step inside the US Embassy. A miracle? Absolutely — it was God's plan!
In the United States I studied hard, and prepared for the Dental Licensure Examination.  I passed, was licensed and was given a good job as a dentist.  In my free time I attended a local church, and joined several Bible studies.  I soaked myself with God's word!
MISSION WORK IN THE NATIONS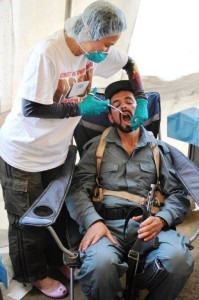 In 1991, Russia opened its doors to the outside world.  Four years later, I  was invited to join a Christian group on a short term medical mission trip to Russia.  This gave me an opportunity to witness, while using my skills – medical/dental – to serve the Russian people—physically and spiritually! It was a great experience to touch the lives of a people from a different culture and a different era!
But Satan was not pleased at my  efforts in crossing the enemy lines and bringing unbelievers to the other side. After Russia, my Dad, who lives in the States, was afflicted with health problems while attending my brother's wedding in the Philippines. I stopped my mission trips, closed my newly opened dental clinic in Miami, left my five hospital jobs to care for my father. I have only  one father, but I can always find another job!  During this time, I was able to witness to my family, and saw the fulfillment of Acts 16:31, "Believe in the Lord Jesus, and you will be saved–you and your household," and Acts 11:14, "He will bring you a message through which you and all your household will be saved."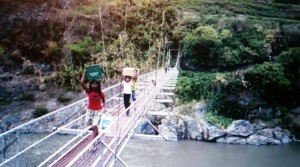 Later, God provided a job for me which helped me finance my trips as a medical missionary to other countries that needed my skills. I joined the CLF ( Christian Light Foundation) & CMDA (Christian Medical and Dental Association) on several of their medical mission trips where I learned techniques in using my dental skills to witness and further the Gospel of Jesus Christ to the places God sends me.  In addition to Russia, I have done medical mission work in the Philippines, Nicaragua, Afghanistan, Ethiopia, and Jordan.My future goal is to go further into other closed countries in the 10-40 window, and share the Gospel with the undesirables of society – especially the poor and orphans, children during their formative years, from ages 4 to 14, which is called the 4-14 window.
WHY MISSIONS?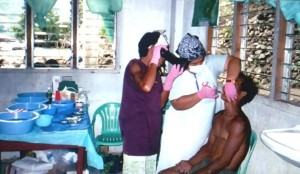 I am aware that I could have earned a whole lot more money with my dental skills, but Mat.28:19-20 "Go therefore and make disciples of all the nations, baptizing them in the name of the Father and the Son and the Holy Spirit, teaching them to observe all that I commanded you; and lo, I am with you always, even to the end of the age."  – has a command which requires a response and an action!
Proverbs 30:8-9, "give me neither poverty nor riches; feed me with the food that is my portion," has taught me to be content with less and utilize my hard earned money to finance my mission trips. Dentistry is my tent-making skill as a minister of the Gospel.
People who have served the Lord within the 10/40 window have told me it is presently impossible to gain entrance into those countries as a full time missionary, and it is also difficult and dangerous to openly witness for Christ – yet, the people are so lost in pagan religions!  The dental profession God has given me helps people physically, thereby opens their hearts and lives to witnessing and spiritual healing.
CONCLUSION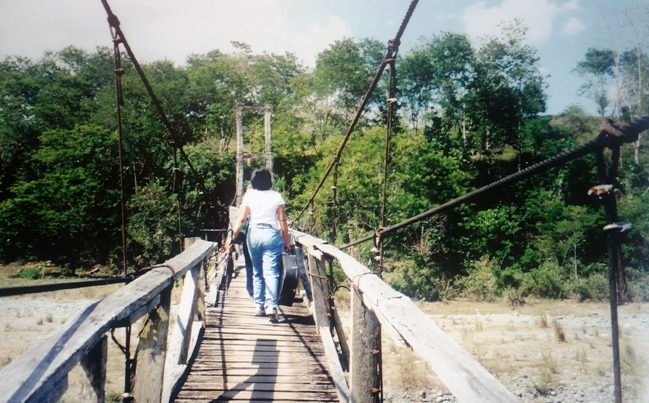 I would not have traveled to and served in all these countries without God's guidance and provision. God orchestrated these things to fulfill His plan. My vision is to have my own private clinic which will help finance my medical mission trips and open orphanages.
Proverbs 16:9, "The heart of man plans his way, but the LORD establishes his steps."  I will continue to use my God given dental skills to help people in other nations to the glory of God while I am still able. When my body starts to give way, I can still be of use to God through prayer, and helping to train young dentists who want to do medical mission work.  All this has been planned by God. He made us, and if we obey Him, He will use us to His glory. My goal is to continue spreading the Gospel to every nation and race, till He calls me home!