Category Archives:
Christian Faith
FROM R.K.'s CORNER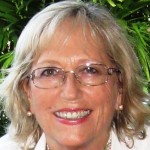 In this issue, Ken and Faith Negvesky, colleagues in the seventies and good friends for 40 years, present their life's journey in their own words.  When most couples reach their 60s, they begin to downsize and prepare for a secure retirement close to family. Ken and Faith, rather, on the prompting of the Lord, followed His guidance and moved from Upstate NY to Racine, WI, from where they are training and discipling millennials both locally and overseas – especially in Asia.  As intercessors, they are a vital part of the Bridge Intercessory Prayer Team who faithfully and regularly minister to and pray for our field partners (harvesters) abroad. We are grateful for their commitment and enduring love toward Steve and me, and each one of our Bridge partners!
KEN AND FAITH NEGVESKY
"Therefore, take up the whole armor of God, that you may be able to withstand in the evil day, and having done all, to stand firm." Ephesians 6.13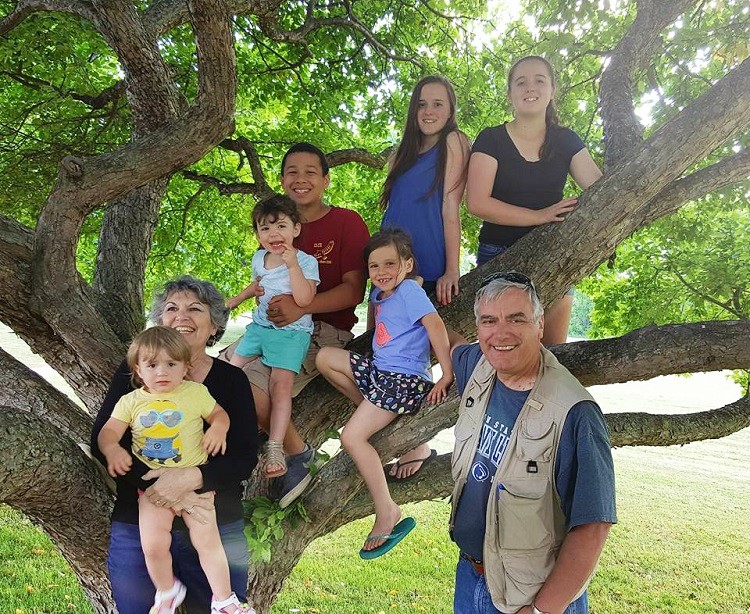 Every one of us has a story! This is our race that Father has set before us and called us to run Heb. 12.1-2.  In the Bridge Report this month, it is our privilege to share some of our – His – story  with you, Bridge partners.
We are SO honored to be part of the Bridge Intercessory Team for our harvesters around the world. With R.K. and the harvesters who are available at the time, we Skype every other Monday and as an intercessory team, pray every Tuesday and Friday mornings for their requests. Praise God – He has answered so many prayers for His glory, and on behalf of our Bridge harvesters!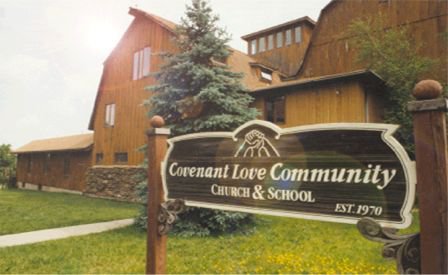 Let us go back to our first connection with Ragnhild via Love Inn (now Covenant Love Community) Freeville, NY 1977, where we arrived as young marrieds in the first years of pastoral ministry.  We were all so hungry for the Lord, to seek first His Kingdom, and learn how to live together in covenant community!  We became part of the pastoral team and enjoyed working with R.K. in her leadership role as founder and principal of CLC School. We served until, in 1980, she moved to Florida, then on to Germany, and upon return, two years later, founded The Bridge. The fruit of R.K's labor remains, as CLC School www.clcs.org is still going strong, coming alongside parents to train their children in the ways of the Lord and His Kingdom. (Our daughter, Cora Negvesky Hunter, is part of the team & our grandson, Jermaine, is a 7th grade Student.)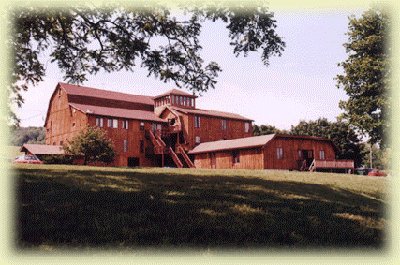 I was the senior leader of the church from 1995-2013. It was exciting for us to follow the Lord and learn to be His disciples while training others in the Word of God. Faith and I loved mentoring men and women to prepare them for their callings in different areas of life. I especially had a passion to preach and teach God's Word and principles for transformation toward maturity. God also gave me a passion to stand alongside our small business owners.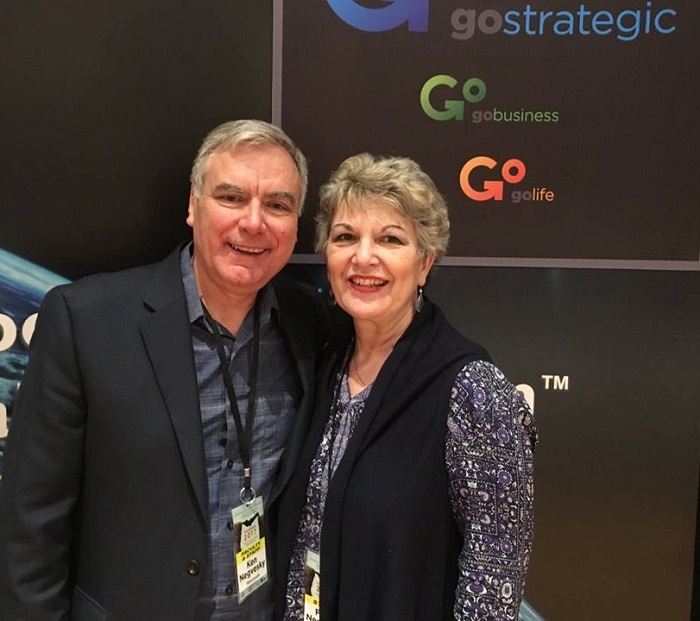 In 2012, the Lord began to seriously challenge our hearts, indicating He had some radical changes ahead.  This was a bit surprising, as we had entered our 60ties believing we'd probably spend the rest of our lives in Upstate New York. But God had other plans and hopefully, we'll never get too old to hear and obey Him!  Through a series of divine appointments and a strong undeniable leading of the Lord, we were led to resign our eldership position at the church and step out in radical obedience and implicit trust. He was calling us to leave our position, our two daughters and six grandchildren, as well as the relationships we had built over 30+ years and move to Racine, WI. (Our son was living in WI, but was our only connection to the area.)
Our deepest passion has always been the Lord Jesus Christ Himself! What did He want for our lives and calling?  In His  grace, He was leading us into the unknown and into a season of obscurity where our identity was in Him and Him alone, not our position or gifting. He drew us away and aside to prepare us for a deeper ministry of intercession and spiritual warfare.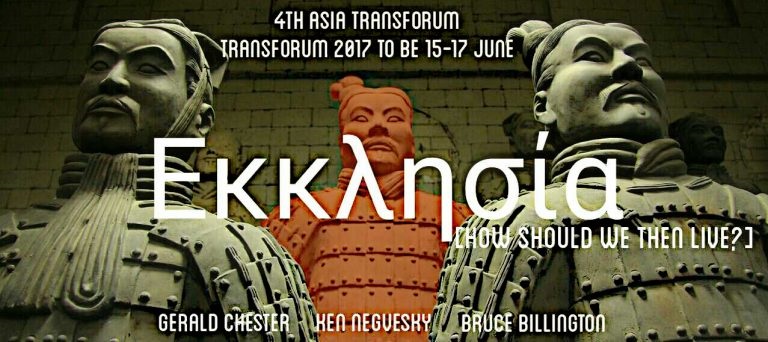 We moved to Racine in May 2014 for a time of rest, re-tooling, and becoming more intimate with the Lord. We worked part time with GoStrategic www.gostrategic.org, located in Santa Rosa, CA as U.S. Directors of Facilitators for the two online schools the ministry offers. These two year courses train men and women in Biblical world view – www.strategiclifetraining.org and facilitate them in Biblical business principles  – www.businessleadershipschool.org.   We also facilitate groups in each course, both in the U.S. and internationally.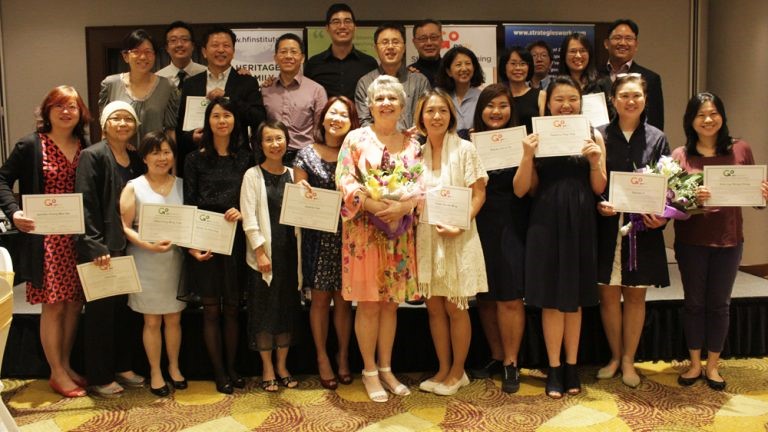 For the past two years, Faith has been facilitating a Strategic Life Training group (SLT) in Singapore. We were privileged to attend Transforum Asia there in June and Faith personally presented graduation certificates to her stellar group.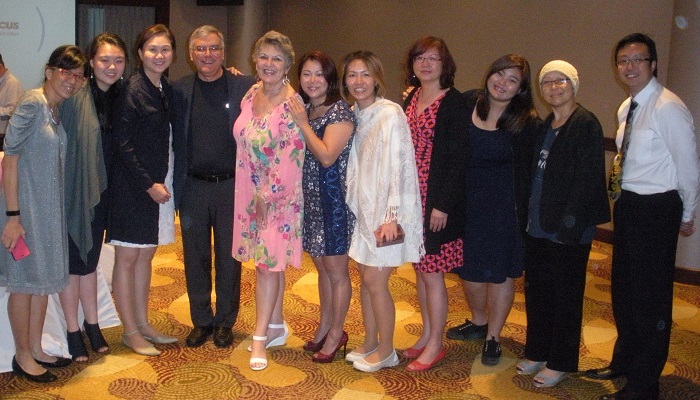 I was one of the key note speakers for the conference, exploring how we are to be the church in these challenging times. There, we connected with many wonderful believers from 12 Asian nations! The schools continue to grow in many of them. We see a profound hunger for the Lord in many youth in the nations! It is our desire to pray for them, disciple them, and influence as many as we can! They need us; we need them – generations joining together!
When we first moved to Racine, a young woman with a prophetic gifting who did not know us, told us, "The Lord sees your life and ministry like a huge log with much depth and content. He is cutting up the log in strategic pieces for multiplication, not destruction."   What a comfort and encouragement that word has been and how true!  Like a pie, our lives and pastoral ministry are now expressed in different pieces in strategic ways:
 part of or lead four intercessory groups: The Bridge Team, GoStrategic International Ministry, Dennis & Jan Peacocke, founders/heads of GoStrategic, and Kingdom Ministries USA, an apostolic network to which we belong.
train GoStrategic school facilitators, remotely lead SLT & BLS groups and speak at conference (Transforum) workshops.
provide pastoral care for a pastor and his family in KMUSA.
still connect with several business leaders who were part of our church
in New York, to give pastoral insight and counsel. I am also spiritual director for a Cornell Agricultural Professor who mentors young men and women from around the world in Kingdom principles of agriculture and philosophy.
serve in our local church, Living Light Racine, in a variety of ways of leadership and service.
love to give insight and counsel to couples considering marriage or have been married for a number of years, drawing on our walk with the Lord and one another for our past 44 years of marriage.
work part time at Panera Bread; having the opportunity to interact with 20-30 year somethings, sharing the Lord and hope and happiness of marriage so unfamiliar to many millennials.

As Faith and I approach our 65th birthdays, we are vibrant and eager for the Lord to continue to use us both at home and abroad for His glory and honor. We have no plans to retire. "O God, you are my God; I earnestly search for you. My soul thirsts for you.  I have seen you in your sanctuary and gazed upon your power and glory. You unfailing love is better to me than life itself; how I praise you! I will honor you as long as I live, lifting up my hands to you in prayer." Psalm 63
MAY HIS KINGDOM COME AND HIS WILL BE DONE ON EARTH AS IT IS IN HEAVEN!!!!
CO-LABORING WITH GOD IN HURRICANE IRMA – BY PAUL VAN HOESEN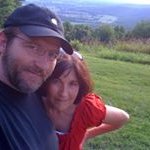 The world has had its share hurricanes this year: Harvey then Jose, Irma and Maria. We watched the news, feeling quite helpless, as Harvey devastated Houston. Then came Irma, wreaking havoc across the Caribbean islands and headed straight for Florida.  All during the first week of September Mary and I watched the devastation unfold across the Caribbean. As Irma neared Cuba on Thursday it became apparent that southern Florida was going to take a direct hit from this CAT 5 monster.  The news media was relentless: dire predictions of the worst possible disasters imaginable were coming to southern Florida. It was a hurricane and there's nothing you can do about it but pray for a miracle.  Despair was in the air.
My wife Mary and I felt very agitated in our spirits as we prayed about this.  We were not the only ones agitated.  I talked to many people who were earnestly praying for Florida but we weren't praying together.  I felt the Lord wanted many people to be praying in unison with targeted prayer about Irma. There was more to be done than hand-wringing.  Heaven had a strategy!
As we waited on the Lord what to pray May heard "3".  I took this to mean that our mission in prayer was to ask gather saints and see Irma reduced to a CAT 3 storm before it struck mainland Florida. I felt led to explore what shuts down a hurricane and pray tactically those points.  We now had an objective and a strategy, this was turning into an adventure with God!
We posted our prayer vigil on Facebook on Friday night with a very specific strategy we felt God gave us to declare:  1.  Deep currents to come up and cool the water temperature down to 80 degrees in the Strait of Florida before Irma arrives;  2.  Send shearing winds to disrupt the eye and weaken it;  3.  Send sinking cold air to dry it out.  4. Pray for protection over lives and property.
Within 24 hours we had over 100 people (including a church in Fuji) following on my Facebook prayer chain and God began answering our prayers in measurable ways. The water temperature at the NOAA buoy at Vaca Key, FL dropped by 7 degrees in less than 48 hours – not normal for oceans unless a deep current comes up to the surface.  When Irma hit the strait near the U.S. mainland the water was 80.5 degrees – ½ degree away from our target.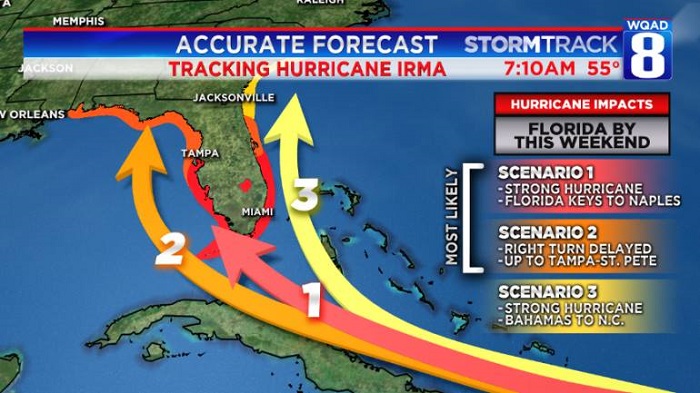 The hurricane made landfall at Marco Island 1 MPH into CAT 3 range and in less than an hour it was in CAT 3 range and quickly degraded further.  The National Weather Service in Melbourne posted a map of "cold sinking air" coming in from the north into Irma's eye. Because Irma suddenly turned inland rather than staying offshore from Naples and Tampa, the storm surge was far less than anticipated, saving lives and property. The New York Times published a headline the following day "The Monster Surge That Wasn't: Why Irma Caused Less Flooding Than Expected."   God let us see answers us in very specific ways! (see my Facebook page for the details).
I also heard of other groups praying for very specific things as well. One church in Miami took their congregation to the beach and declared over Irma that it would not come to Miami. It did not come to Miami, it went west, came on land, and quickly died down. God was orchestrating declaration and prayer in many groups of believers.
I was in the Army for nine years and used to work in a Division Tactical Operations Center. In the Tactical Operations Center we had maps of where all the division's battalions were scattered over our maneuver area.  Each battalion had a specific mission and they were focused on that mission.  Only the generals and commanders in the Operations Center could see how it all fit together. The Father had a plan for Irma, Jesus carried it out through His body via the Holy Spirit.  There were many others on the Father's big battle map that I never met that were playing their role in Operation Irma.  We are the BODY of Christ, not a disjointed bunch of individuals. From Heaven we operate as a unit. When you start perceiving things that way, praying for nature to behave seems much less exotic than it appears! This isn't about God's man of faith and power deciding to shut down a hurricane, it's the Body of Christ in action!
John 14:10-12, "Do you not believe that I am in the Father, and the Father is in Me? The words that I say to you I do not speak on My own initiative, but the Father abiding in Me does His works" "Believe Me that I am in the Father and the Father is in Me; otherwise believe because of the works themselves."  "Truly, truly, I say to you, he who believes in Me, the works that I do, he will do also; and greater works than these he will do; because I go to the Father."
Jesus doesn't work independently of the Father – but cooperatively, abiding in Him. We are promised the same relationship with the Father.  The Father sets the initiative; the Son executes the initiative. Both His words and his miraculous works are equally effective at testifying who He is, the Savior of the world, the Messiah of Israel, the Son of God, the King of the Universe. Anyone who believes in Him will do the works He did and even greater works because He went to Father and sent the Holy Spirit to us.  
Luke 24:49, "And behold, I am sending forth the promise of My Father upon you; but you are to stay in the city until you are clothed with power from on high." The word clothed in the Greek is ENDUÃ, which literally means to wear like a garment. We are to be clothed with power in the Holy Spirit. This is linked directly back to the works Jesus spoke in John 14 :10-12 – the power to do the works He did, and more, through an intimate relationship with the Father and Jesus through the Holy Spirit.
Everything in the Kingdom is relational and ultimately redemptive, driven by the love and compassion of the Father working through us. In these last days God is going to unveil what creation is longing to see: the revealing of the sons of God.  Creation is subject to us when our decrees and prayers are birthed from a place of understanding the heart of the Father and the purposes and authority of the Son spoken through us.
Lord Jesus, open the eyes of heart and show us all of what we are to be in these days.  May we rightly perceive our place in your Body and believe what You have spoken about who we are in You. Let us bring the counsels of Heaven to be displayed in the earth. Thy Kingdom come, thy will be done. Amen!
AN INTERCESSOR'S PERSPECTIVE AND PRAYER – BY PAUL BOOHER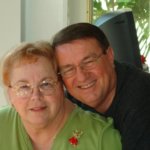 As Hurricane Irma was approaching Florida, I found myself struggling with the issue of exactly how to pray.  I have a lot of family that still lives in central and southern Florida and I was naturally greatly concerned for their safety.  Normally I would have prayed immediately and strongly for God to steer the hurricane away from the state and out into the ocean.  But for some reason I found myself unable to pray for that to happen. As an Intercessor this should have been a no-brainer, Irma go away ! So I did the only other thing I knew to do, I asked God what was going on.  This was His reply,
"Paul, I am going to punish America for her sins, the shedding of innocent blood through abortion, immorality , and rebellion against my Word. Remember what I have told you for years, I am able to protect my people even in the midst of disaster. But, I have heard your prayer for mercy and will come after America's wealth, possessions and prosperity, but I will spare their lives."
NATURAL DISASTERS – ARE THEY RANDOM OR ORCHESTRATED AND CONTROLLED BY GOD?
FROM R.K.'S CORNER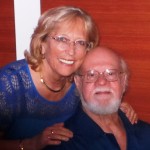 My plans for the September Bridge Report was to feature an American couple who are both longstanding friends, and serving the nations with the Gospel.  However, due to this very active hurricane season, we realize that the major focus in the media and among people at large is right now on the major natural disasters that are unfolding in various parts of the world.
With major devastation caused by several hurricanes in the part of the world in which we live, then add to that picture major earthquakes in Mexico; widespread monsoon flooding in the South Asian countries of Bangladesh, India, Nepal, and Pakistan; and a series of wildfires blazing across the Southwest amidst record high temperatures in Arizona, Utah, California, New Mexico, Nevada and Oregon – there is a good reason to take a pause and give some food for thought on a couple of relevant questions:
Are natural disasters random, manmade, or orchestrated and controlled by God?  If the latter is true, what response should we as believers in Jesus Christ, committed to Biblical truth, make in face of natural calamities?
These questions are also personal for us, as Steve and I just 10 days ago, experienced the outer parts of Hurricane Irma's fury as it tore through Florida's West Coast.  If Irma had sustained her maximum wind force of a Cat 5 and done a direct hit on the South-Eastern coastline along the populated beaches of Miami and Fort Lauderdale, the consequences of the storm and floodwater might have been loss of thousands of lives and whole communities submerged under the water of the anticipated 8-10 feet storm surge.
Awaiting Irma's arrival, we did hurricane preparations, shut down the Bridge office, then hunkered down in our home, praying and hoping the category 4 wind would not blow our house and us away, or drown us in floodwater. We were at peace, taking comfort in God's promise of protection expressed in Psalm 121 and Psalm 91, trusting that our lives were in His hands!
As it turned out, Irma weakened, changed course toward the West, so the effect of the storm on our neighborhood was minimal with fallen trees and debris, but there was no property destruction.  For a few days, we were without electricity which kept me from preparing The Bridge Report.  Due to a backlog of postal mail and unstable service for a while, we have decided not to send out the printed copy of The Bridge Report by postal mail; rather, we are directing our followers and supporters to this  website for updates. To those who financially support The Bridge by sending your check by postal mail, you have an alternative this month: Donating your gift via PayPal on this site… please click on the button above.
We have been watching the devastation left behind from the flooding of Harvey in Houston, TX, Irma's fury in the Caribbean, i.e. Barbuda, which has rendered the once idyllic tropical island completely uninhabitable; her ravaging of large parts of Key West, and other parts of Florida, and today's report that Hurricane Maria has ruined large areas of Puerto Rico.  The entire island is without electricity, and preliminary reports of the damages state that 80 fishing villages along the northern coast are obliterated and left uninhabitable. This season's hurricanes have left a trail of pain, sorrow, despair, and financial ruin.  Scores of people are suddenly finding themselves destitute! Furthermore – this hurricane season is not over, yet – there may be more to come!
The Bible clearly states that the Lord is the Creator of all things and upholds His creation by His living Word, "The heavens declare the glory of God, the sky proclaims the work of His hands." Psalm 19:1.
Both the Old and the New Testament have many examples of how the Lord used weather to communicate with His people, both for encouragement, but also chastisement.  Here are a few of the best knows passages:
The world-wide flood under Noah was a clear punishment for the wickedness and corruption of the human race, "…the same day were all the fountains of the great deep broken up, and the windows of heaven were opened. And the rain was upon the earth forty days and forty nights." (Genesis 6:11-12, 7:11).
Job was a man righteous in God's eyes, yet He allowed Satan to test him to the brink of death.  Job's servant relayed this message to Job, "…your sons and daughters were eating and drinking wine in their eldest brother's house. And behold, there came a great wind from the wilderness, and smote the four corners of the house, and it fell upon the young men and they are dead."
When Jonah was running away from God's call, the Lord stopped Jonah, "…the Lord sent out a great wind into the sea, and there was a mighty tempest in the sea." (Jonah 1:4).
Elijah was a prophet called to turn people's heart back to the Lord from idolatry and worship of Baal.  Elijah prayed for rain in the midst of a severe drought, and the Lord sent the rain, "…and it came to pass in the meanwhile, that the heaven was black with clouds and wind, and there was a great rain." (1. King 18:41-45).
Jesus calmed the storm on the sea, "Then He arose, and rebuked the winds and the sea and there was great calm." (Luke 8:23-27).
For the sake of the wider spreading of the Gospel, the Lord allowed the Apostle Paul to be shipwrecked by a strong wind on his way to Rome as a prisoner, "but not long after there arose against it (the ship) a tempestuous wind called Euroclydon."  (Acts 27: 6-44).
To better grasp God's purpose for allowing calamity in nature to happen, we must remember that His actions are always redemptive, although we do not fully see or understand His ways, except bits and pieces by revelation through the eyes and heart of faith!  The Scriptures present God as a loving, merciful, and forgiving Father, but He is also holy, pure, and righteous – He will not and cannot tolerate sin!  The promise stands that, "…The angel of the Lord encamps around those who fear Him, and delivers them." (Psalm 34:7), but it is tempered by, "…He makes His sun rise on the evil and on the good, and sends rain on the just and the unjust." (Matthew 5:45).  We must accept both the goodness and severity of God! (Rom. 11:22).
In this world, we live in the tension between God's mercy and judgement!  As Christian believers we are not guaranteed exemption from suffering, loss, and destruction of our worldly goods.  However, we have something far more precious:  HOPE and PEACE in the face of life's difficulties. This life is not the end of our journey, thus we, "…remain confident of this: I (we) will see the goodness of the LORD in the land of the living." (Psalm 27:13) God's gift to us while here, is His presence of the Holy Spirit who will guide us and show us our the way in all circumstances!