Category Archives:
Christian Faith
FROM R.K.'s CORNER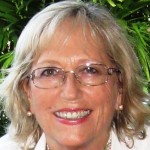 In this issue, Ken and Faith Negvesky, colleagues in the seventies and good friends for 40 years, present their life's journey in their own words.  When most couples reach their 60s, they begin to downsize and prepare for a secure retirement close to family. Ken and Faith, rather, on the prompting of the Lord, followed His guidance and moved from Upstate NY to Racine, WI, from where they are training and discipling millennials both locally and overseas – especially in Asia.  As intercessors, they are a vital part of the Bridge Intercessory Prayer Team who faithfully and regularly minister to and pray for our field partners (harvesters) abroad. We are grateful for their commitment and enduring love toward Steve and me, and each one of our Bridge partners!
KEN AND FAITH NEGVESKY
"Therefore, take up the whole armor of God, that you may be able to withstand in the evil day, and having done all, to stand firm." Ephesians 6.13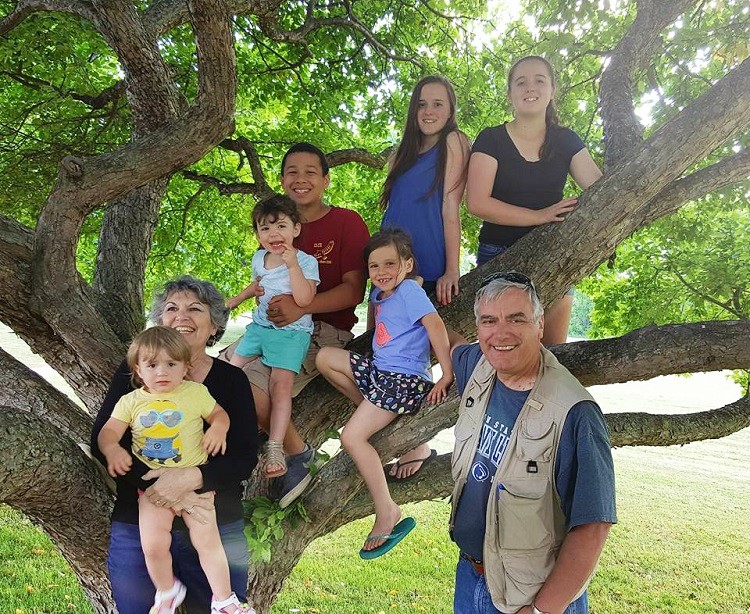 Every one of us has a story! This is our race that Father has set before us and called us to run Heb. 12.1-2.  In the Bridge Report this month, it is our privilege to share some of our – His – story  with you, Bridge partners.
We are SO honored to be part of the Bridge Intercessory Team for our harvesters around the world. With R.K. and the harvesters who are available at the time, we Skype every other Monday and as an intercessory team, pray every Tuesday and Friday mornings for their requests. Praise God – He has answered so many prayers for His glory, and on behalf of our Bridge harvesters!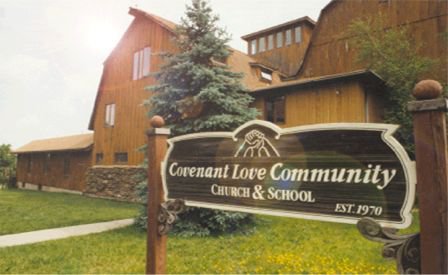 Let us go back to our first connection with Ragnhild via Love Inn (now Covenant Love Community) Freeville, NY 1977, where we arrived as young marrieds in the first years of pastoral ministry.  We were all so hungry for the Lord, to seek first His Kingdom, and learn how to live together in covenant community!  We became part of the pastoral team and enjoyed working with R.K. in her leadership role as founder and principal of CLC School. We served until, in 1980, she moved to Florida, then on to Germany, and upon return, two years later, founded The Bridge. The fruit of R.K's labor remains, as CLC School www.clcs.org is still going strong, coming alongside parents to train their children in the ways of the Lord and His Kingdom. (Our daughter, Cora Negvesky Hunter, is part of the team & our grandson, Jermaine, is a 7th grade Student.)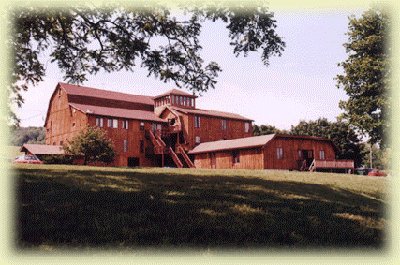 I was the senior leader of the church from 1995-2013. It was exciting for us to follow the Lord and learn to be His disciples while training others in the Word of God. Faith and I loved mentoring men and women to prepare them for their callings in different areas of life. I especially had a passion to preach and teach God's Word and principles for transformation toward maturity. God also gave me a passion to stand alongside our small business owners.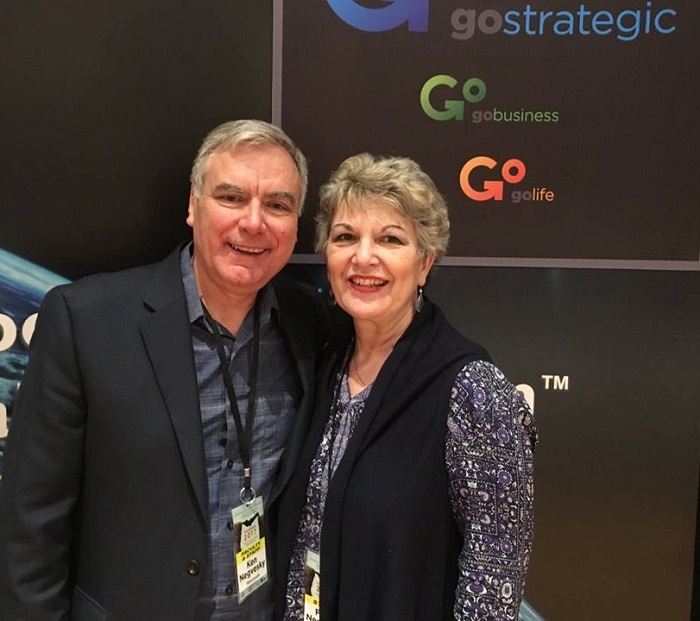 In 2012, the Lord began to seriously challenge our hearts, indicating He had some radical changes ahead.  This was a bit surprising, as we had entered our 60ties believing we'd probably spend the rest of our lives in Upstate New York. But God had other plans and hopefully, we'll never get too old to hear and obey Him!  Through a series of divine appointments and a strong undeniable leading of the Lord, we were led to resign our eldership position at the church and step out in radical obedience and implicit trust. He was calling us to leave our position, our two daughters and six grandchildren, as well as the relationships we had built over 30+ years and move to Racine, WI. (Our son was living in WI, but was our only connection to the area.)
Our deepest passion has always been the Lord Jesus Christ Himself! What did He want for our lives and calling?  In His  grace, He was leading us into the unknown and into a season of obscurity where our identity was in Him and Him alone, not our position or gifting. He drew us away and aside to prepare us for a deeper ministry of intercession and spiritual warfare.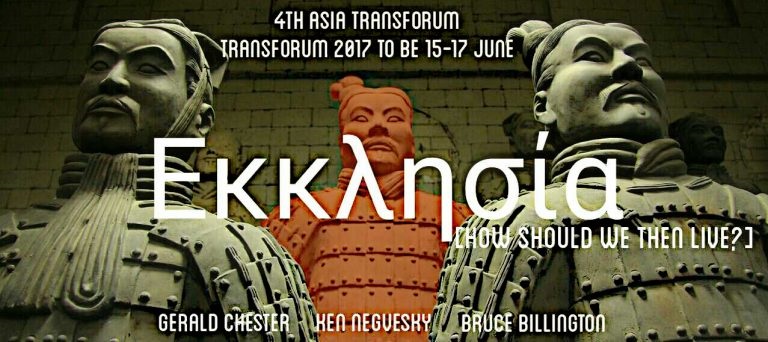 We moved to Racine in May 2014 for a time of rest, re-tooling, and becoming more intimate with the Lord. We worked part time with GoStrategic www.gostrategic.org, located in Santa Rosa, CA as U.S. Directors of Facilitators for the two online schools the ministry offers. These two year courses train men and women in Biblical world view – www.strategiclifetraining.org and facilitate them in Biblical business principles  – www.businessleadershipschool.org.   We also facilitate groups in each course, both in the U.S. and internationally.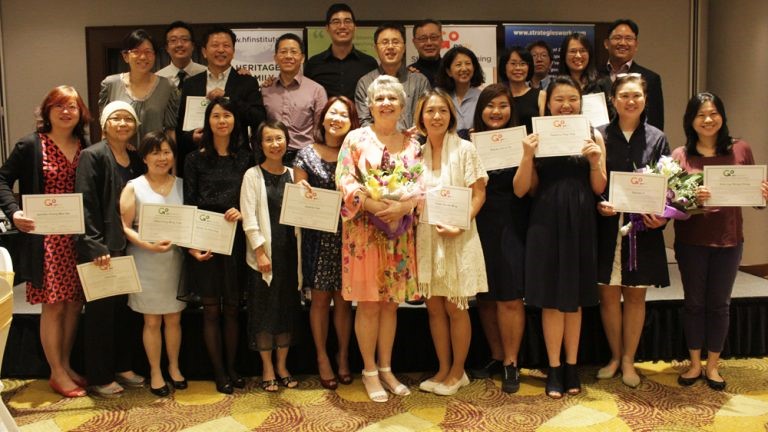 For the past two years, Faith has been facilitating a Strategic Life Training group (SLT) in Singapore. We were privileged to attend Transforum Asia there in June and Faith personally presented graduation certificates to her stellar group.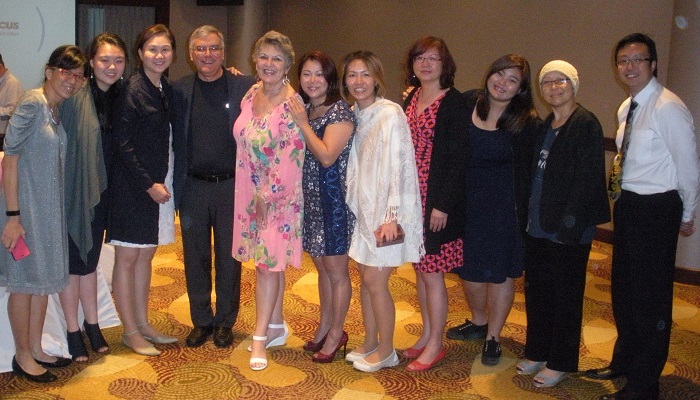 I was one of the key note speakers for the conference, exploring how we are to be the church in these challenging times. There, we connected with many wonderful believers from 12 Asian nations! The schools continue to grow in many of them. We see a profound hunger for the Lord in many youth in the nations! It is our desire to pray for them, disciple them, and influence as many as we can! They need us; we need them – generations joining together!
When we first moved to Racine, a young woman with a prophetic gifting who did not know us, told us, "The Lord sees your life and ministry like a huge log with much depth and content. He is cutting up the log in strategic pieces for multiplication, not destruction."   What a comfort and encouragement that word has been and how true!  Like a pie, our lives and pastoral ministry are now expressed in different pieces in strategic ways:
 part of or lead four intercessory groups: The Bridge Team, GoStrategic International Ministry, Dennis & Jan Peacocke, founders/heads of GoStrategic, and Kingdom Ministries USA, an apostolic network to which we belong.
train GoStrategic school facilitators, remotely lead SLT & BLS groups and speak at conference (Transforum) workshops.
provide pastoral care for a pastor and his family in KMUSA.
still connect with several business leaders who were part of our church
in New York, to give pastoral insight and counsel. I am also spiritual director for a Cornell Agricultural Professor who mentors young men and women from around the world in Kingdom principles of agriculture and philosophy.
serve in our local church, Living Light Racine, in a variety of ways of leadership and service.
love to give insight and counsel to couples considering marriage or have been married for a number of years, drawing on our walk with the Lord and one another for our past 44 years of marriage.
work part time at Panera Bread; having the opportunity to interact with 20-30 year somethings, sharing the Lord and hope and happiness of marriage so unfamiliar to many millennials.

As Faith and I approach our 65th birthdays, we are vibrant and eager for the Lord to continue to use us both at home and abroad for His glory and honor. We have no plans to retire. "O God, you are my God; I earnestly search for you. My soul thirsts for you.  I have seen you in your sanctuary and gazed upon your power and glory. You unfailing love is better to me than life itself; how I praise you! I will honor you as long as I live, lifting up my hands to you in prayer." Psalm 63
MAY HIS KINGDOM COME AND HIS WILL BE DONE ON EARTH AS IT IS IN HEAVEN!!!!