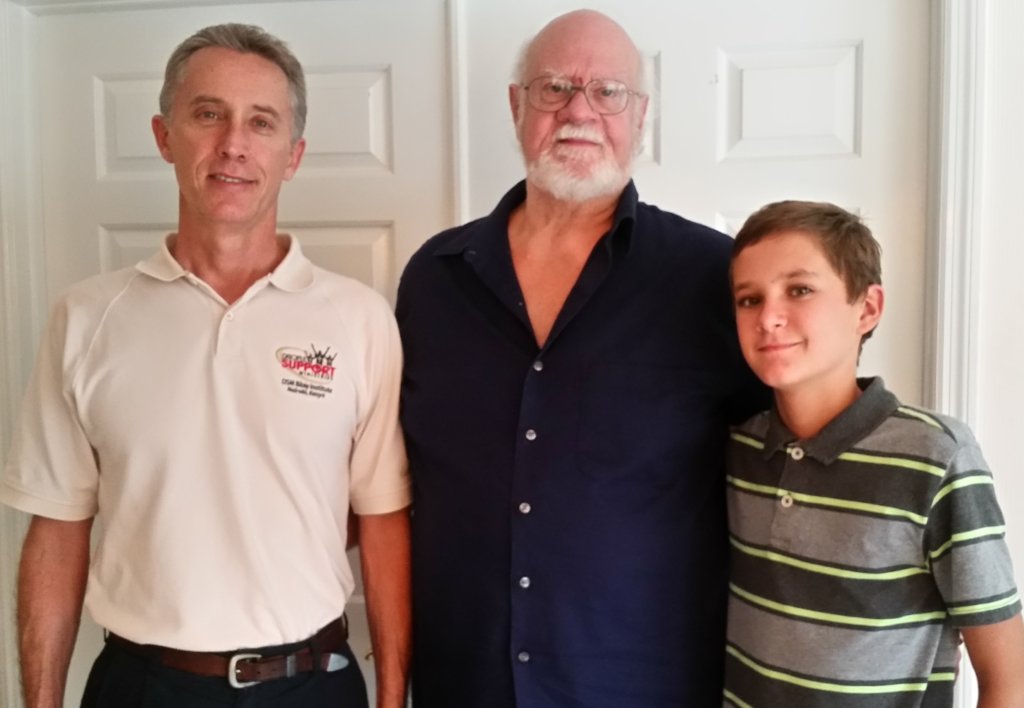 Today, those of us who publicly confess and openly live out our faith in Jesus Christ as His disciples in the midst of our contemporary society saturated by atheism, secular humanism, anti-Christian "activism" and political correctness, may be tempted to get discouraged. It's difficult to follow Christ, even in our private lives. Acting Christ-like in public will typically get you a strange stare, if not outright ridicule or arrest. Use the name of "Jesus" and you'll be risking a riot.
This is not peculiar to decaying Western Christendom societies. This norm is global. We live in an age where most any "religion" is tolerated, but Christ's ethics is not. Because Christ's morality necessitates a God-ordained, fixed compass on what is "righteous" and what is "unrighteous." And this generation simply won't tolerate such "intolerance." What is a Christian to do in such a depraved popular Culture as ours?
If we look at the context of Jesus' days on earth, we find it was not so different. His standard of "right" and "wrong" was mocked and maligned by the popular religious elitists. His acts of kindness were twisted and turned into fanatical frenzies of mere miracle seeking. His humility was scorned, His Words largely ignored and His passion became a parade of perverse public voyeurism on the lonely, narrow road to Calvary. In that sense, not much has changed, after all.
Mankind rarely invents new depravities, but simply repeats, popularizes and institutionalizes them; then call them "Culture." This begs another pertinent question, "What is a Christian to do when Culture clashes with Christ?"  The answer is simple, but certainly not easy: We are to follow Him!
It will require doing things that are God-pleasing, but viewed by others as ignorant, if not intolerant. It will require passing by "golden opportunities" offered by the world, but rejected by Christ's "narrow" standard.  We should not expect applause, appreciation or admiration for faithfully following Christ. Indeed, we should anticipate much the opposite, and still, continue following in His Steps:
"Do all things without complaining and disputing that you may become blameless and harmless, children of God without fault in the midst of a crooked and perverse generation, among whom you shine as lights in the world…" Phil 2:14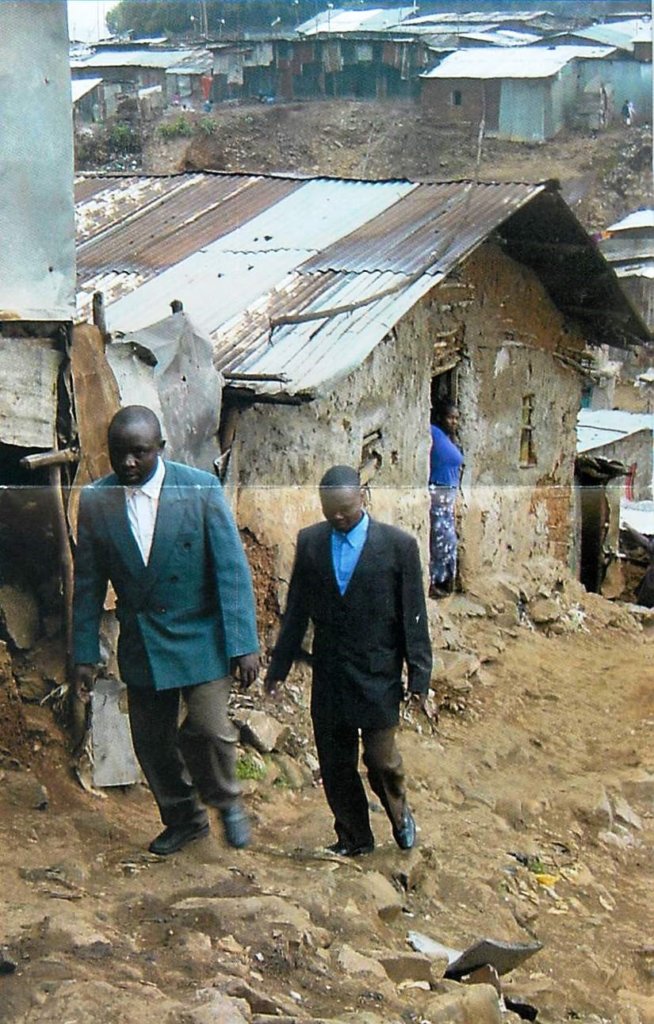 In the slums, this great Spiritual Conflict is readily apparent. The Pastors of the slums confront such contradictions daily. If they faithfully follow Christ, they contravene much of the common Culture.  Poverty has as culture of its own, seeped in deceit, dependency and vicious competition. In extreme poverty, things that would normally assault our spiritual senses quickly become "culturally acceptable" and are swept under the carpet of carnal convenience.
The conditions of spiritual "poverty" are even more stunning. Mob justice, prostitution, sorcery, witchcraft, chronic lying, fleecing the church flock, fornication, stealing and cheating are often viewed as culturally allowable and acceptable, and as basic survival techniques. This is not to disparage a particular culture, this is simply the truth about life in the slums.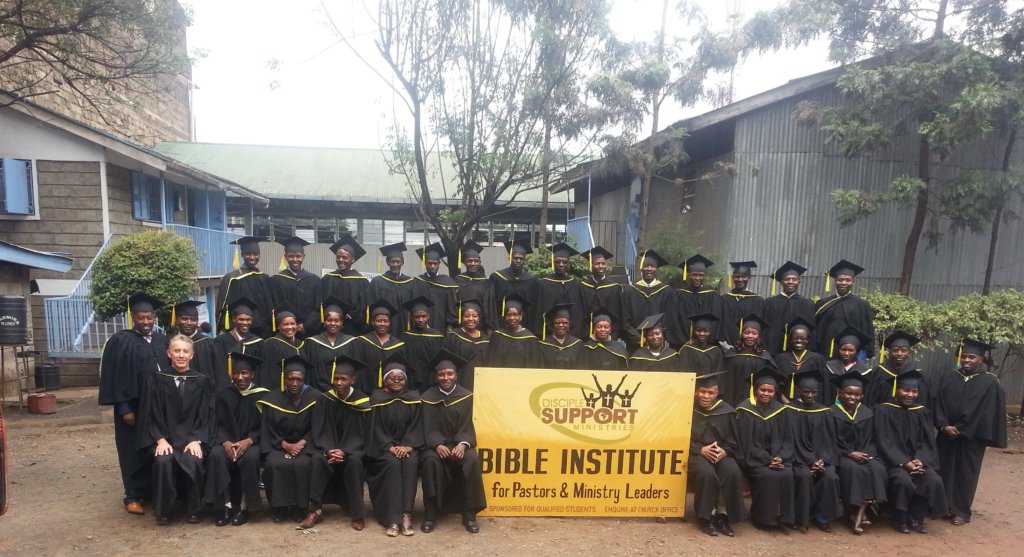 Our Pastors minister in conditions of extreme material poverty, yet God still requires them to rise to the occasion as representatives of Christ.
Poverty is something God cares deeply about, but it provides no excuse for sin by the poor man. Illness and infirmity are conditions that Jesus directly addressed and abated, but they provide no excuse for sin by the disabled. Unrighteous discrimination, be it tribalism, racism or sexism, are sinful in God's sight, but they provide no excuse for sin by the one discriminated against.
All of us have conditions, circumstances or a conscience afflicted by abuse, neglect and oppression by others. But in no way does that excuse us from responding in a Christ-like manner. And the more we respond like Christ, the more abuse, neglect and oppression we can expect from the world around us. We may be shunned, as Christ was shunned. We may be set aside, as Christ was set aside. We may be considered, if not literally pushed, "outside the camp" of "normal" society.  Just as Christ was!
"Therefore Jesus also, that He might sanctify the people with His own blood, suffered outside the gate. Therefore let us go forth to Him, outside the camp, bearing His reproach.  For here we have no continuing city, but we seek the one to come."  Hebr. 13:12
In the local Culture of our Pastors, physical deformity is considered proof of either God's curse, the work of the devil, demon possession or all three! Consequently, those with birth defects are typically killed at birth. Those who live are confined indoors for life!  Their presence outdoors is socially unacceptable. People are afraid their presence will bring curses to others in the community. Our Pastors live and minister within that context. And again, our Pastors suffer for confronting discrimination against the physically or mentally infirmed. A Pastor permitting such people in his church will quickly see his congregation disappear. Hence the magnitude of the moment on the picture below.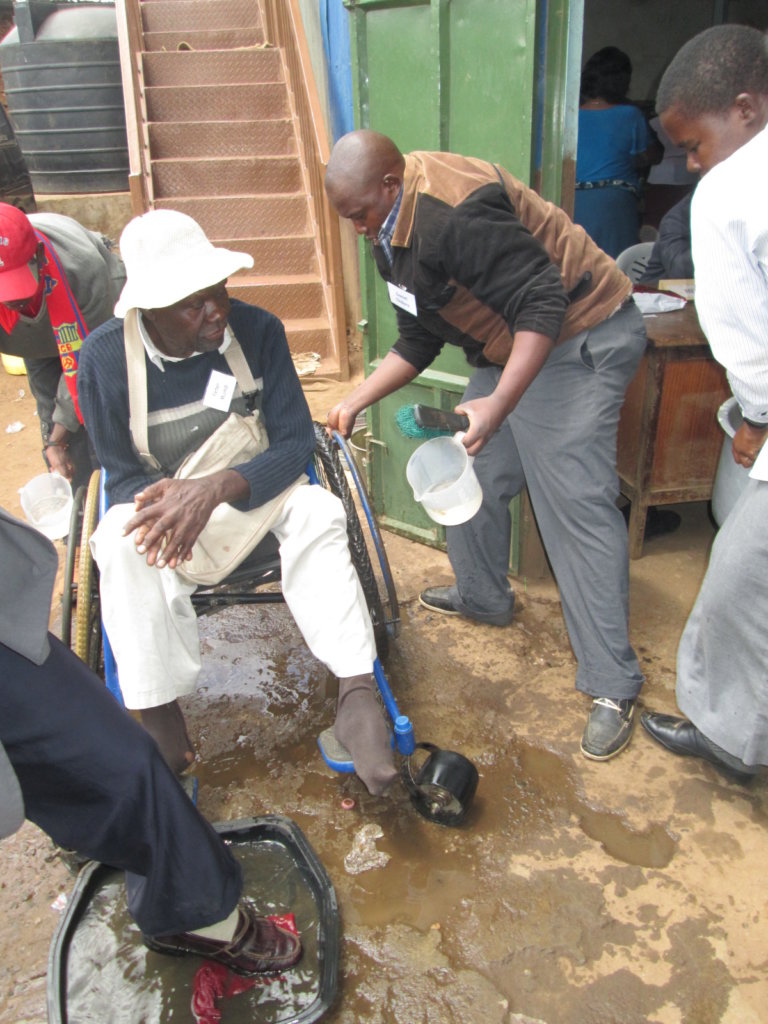 The man in the wheelchair is Peter. He has no use of his legs, and limited use of only one hand since birth. He has lived a life of being shunned. He learned to read and write at home, because no school would accept him as a child. He attends a popular church, but due to his infirmity, they will not let him do more than attend the church and receive his tithes. He is not permitted to serve in any capacity, due solely to his visible disability. He lives in a neighborhood that is not his tribal community, because he has been rejected by his own family and his clan. He lives among the poorest of the poor in a place that is the very bottom of the slum housing hierarchy. He knows what it means to be "outside the camp.  He was "outside the camp" and that is where Jesus expects us to minister.
Peter and I first met many years ago in a Bible Seminar.  Nearly ten years later, he happened to see me walking out of the Kibera slum. He asked me if he could come to the Bible School even though he was not a Pastor or leading a Ministry. We accepted him immediately without any regard to qualifications, culture, conflict or consequence. He was "outside the camp" and that is where Jesus expects us to minister. The next Wednesday morning, just after the sun had risen, Peter was already at the Bible School in his wheel chair waiting for us. He was grinning from cheek to cheek. "Good morning Brother Paul! I am ready to begin learning the Bible!" The other Pastors arriving with me were confronted front and center with a most culturally uncomfortable situation. Peter was physically deformed from birth, from "another" tribe, and from "that" most despised part of the slum! I watched and waited along with the ten Pastors who came to open the Bible School. And I prayed. And waited.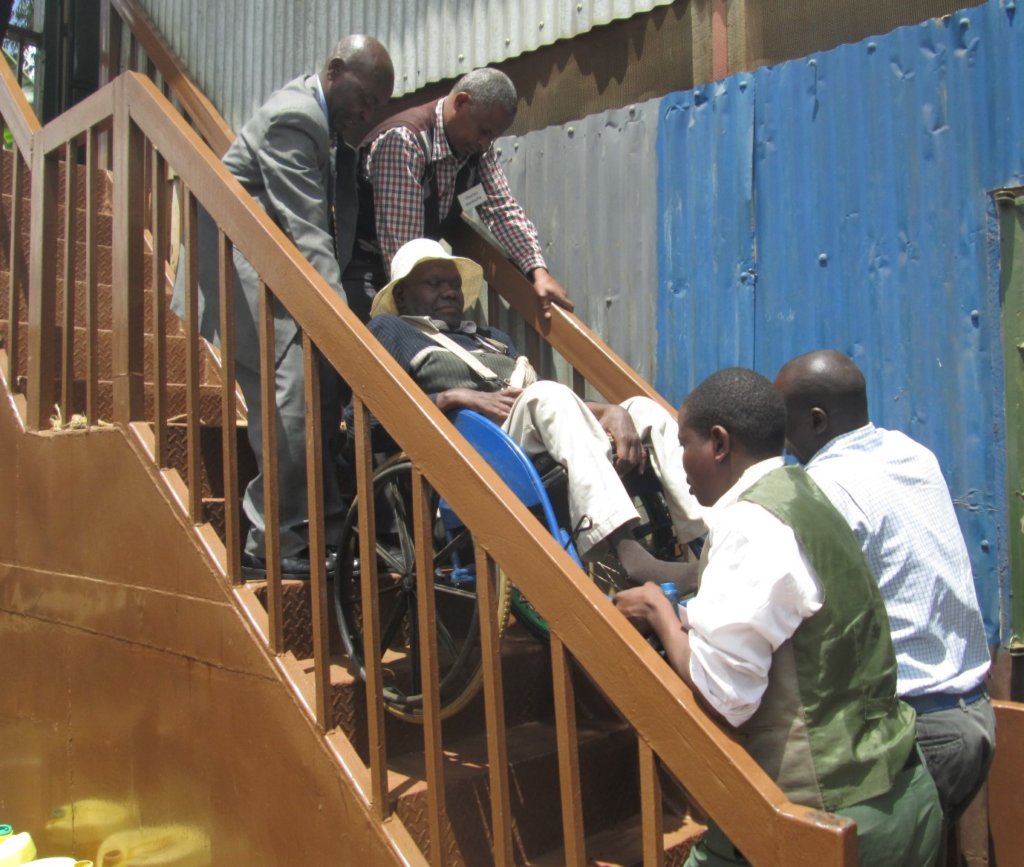 The Pastors welcomed Peter heartily! They greeted him with the genuine and sincere enthusiasm I would expect from a Christian, but would not expect from the Culture. They then did what Jesus  would do, they washed not just his feet, but his mud encrusted wheelchair! They carried him up the steep and narrow Bible School steps in his wheelchair.  They carried him down at every break, and back up, again. It takes four grown men much effort to do so. And then they pushed, pulled and mostly carried him every step of the muddy way back to his shack in the worst corner of the slum.
Every week since then, the Pastors of DSM meet Peter at his shack in the early morning hours to bring him to the Bible School. Four men volunteer in the morning, and four in the evening, come rain or shine! One Pastor takes notes for Peter, another coaches him through the class, tests and assignments. A third Pastor writes out his homework. Everyone welcomes him as one and the same as any other student. Surely this is not following Culture. This is the narrow road of following Christ. Peter has not brought a curse to us, as the prevailing Culture predicted. He has been a blessing to us. As the Pastors minister to Peter each week, I see what a Christian can do in these days.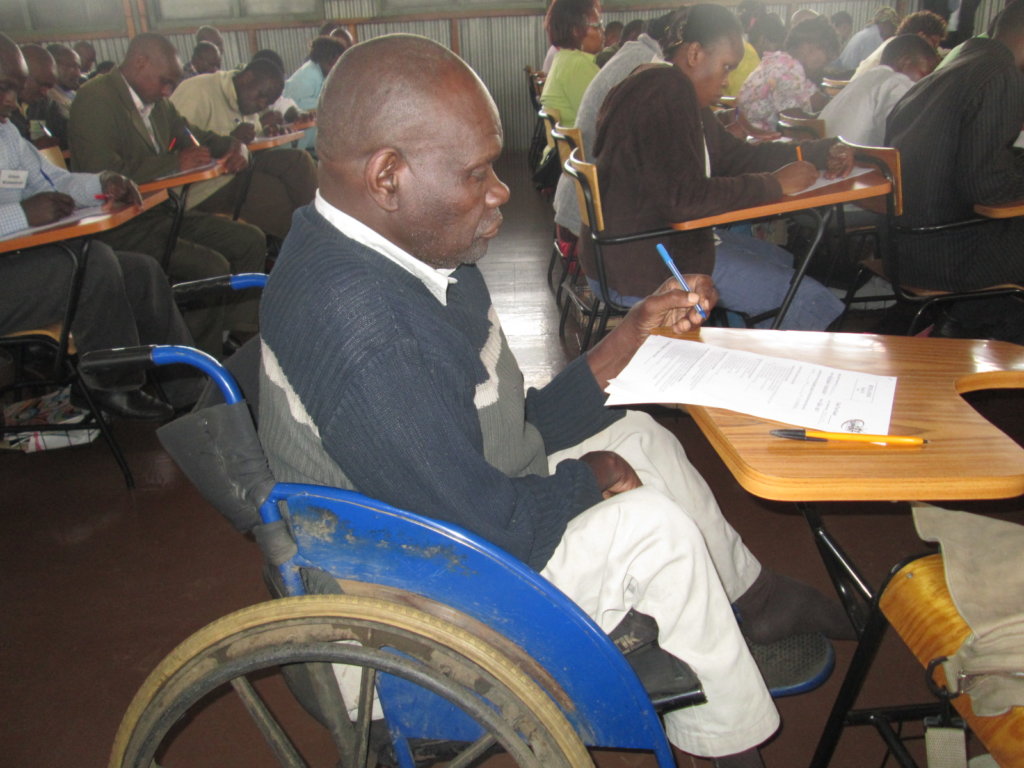 In the final analysis, it just doesn't matter what is going on around us the depravity, the antagonism, the opposition or discouragements of the current Culture. When in doubt, just do what Jesus did. Wash feet. But not just any tidy, acceptable or obvious feet nearby. Even "culturally-relevant" do-gooders do that much.
Begin with feet Outside the Camp. That's where Christ is!
FROM R.K.'S CORNER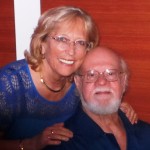 Last week, Steve and I had a delightful visit from Kenya by Paul Cowley and his 14 year old son, Isaac. Paul gave us updates from the mission field where he, with his wife, Marcia, and their three children, have served among the poorest of the poor.
Fifteen years ago, in Kibera, Nairobi, Kenya – Africa's largest urban slum, Paul founded Disciple Support Ministries, a non-denominational Bible Training and Disciple school for local pastors and ministry leaders who are serving their own people.  They are the "Pastors of the Least".
Steve and I have known the Cowleys for nearly two decades. We have followed their walk of faith from a prosperous lifestyle in South Florida to the slums of Africa. Embracing the small beginnings through hard work and prayer, Paul and Marcia now see good fruit.  DSM has expanded into a recognized, reputable agency for positive, long term change in the personal lives and communities of the approx. thousand pastors/ministers who have already graduated, as well as in the current student body of 250.
The key is solid Bible teaching and training at being, not just believers, but disciples –  followers of Jesus Christ!  Paul's moving report from DSM in this issue of The Bridge Report, confirms the quality of training received.  The Cowley's and the Pastors of the Least are indeed worthy of our prayers and financial support.   Please mark your donation to DSM: KENYAN WORKERS